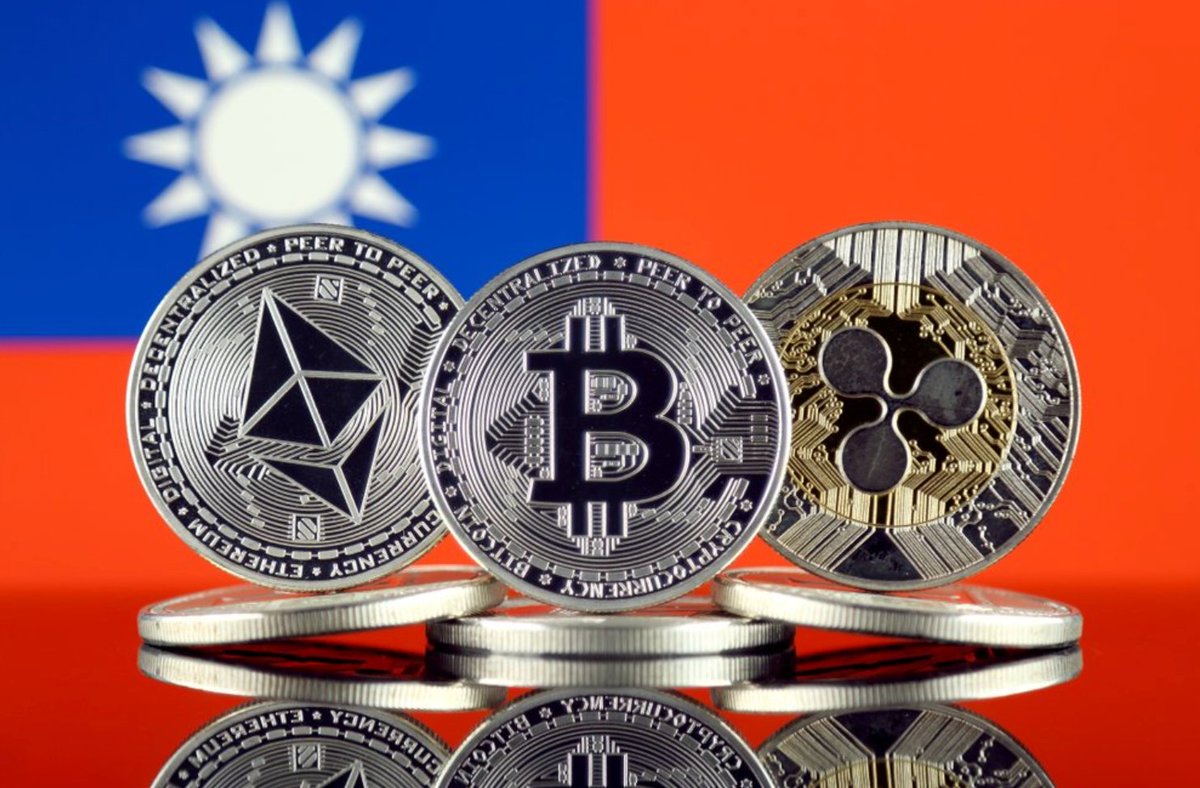 Police Investigate Taiwanese Crypto Exchange for Fraud
Taiwan has a growing crypto market. However, there are no formal licensing requirements.
Taiwan introduced a draft bill in October seeking to define digital assets.
---
Law enforcement agents in Taiwan are reportedly investigating Taiwanese crypto exchange Bitgin for possible money laundering. Local sources revealed that Taiwanese authorities had detained Yuting Zhang, the company's chief operating officer, on suspicion of his involvement in the "Eighty-Eight Guild Hall" money laundering scandal.
Authorities also named two prominent entrepreneurs, Zhemin Guo and Chengwen Tu, as people of interest. Taiwanese police previously accused both individuals of running a multibillion-dollar money laundering scheme. The police claimed both businessmen used crypto exchange accounts to receive ill-gotten funds from foreign accounts. Authorities also charged Chengwen Tu with tax evasion.
Taiwan has a growing crypto community. However, the country has yet to have formal licensing requirements for crypto exchanges. Interestingly, Bitgin and other industry participants established the Virtual Asset Service Provider Preparatory Office (VASP) in September to advocate for friendly policies.
Bitget, in a statement on Monday, claimed its operations "are normal and user rights will not be affected." The crypto exchange explained that its COO, Yutian Zhang, worked with companies connected to the Eighty-Eight Guild Hall money laundering scandal. However, Bitgin claimed that Zhang cut off all contact with the counterparties following the money laundering charges.
The exchange said:
At present, Bitgin is fully cooperating with the investigating unit and actively providing all necessary assistance to ensure the smooth conduct of the investigation. And hopes that the facts can be clarified as soon as possible.
The preparatory group of the Taiwan Virtual Asset Platform and Transaction Business (VASP) Association conducted an interim meeting in response to Bitgin's investigation. The Taiwan VASP Association is not legally recognized. So, the preparatory group is an entity voluntarily created by the industry to assist in organizing and completing the preparatory work needed to form the association.
Yuling Tsai, general counsel of the Taiwan VASP Association, announced that the preparatory group "took the initiative to suspend their [Bitget] participation in the work of the preparatory group."
Taiwan Works Towards Regulating Its Crypto Market
Taiwanese lawmakers are working towards releasing policies that define the operations of crypto exchanges. In late October, Taiwan made its first move toward regulating digital assets. The country introduced a crypto bill to the Legislative Yuan for its first reading.
The draft bill, known as the Virtual Asset Management Ordinance, aims to define virtual assets and provide guidelines for asset operators in terms of operations. It also seeks to guarantee the safety of customers and requires digital service providers to seek authorization.
Taiwan hastened its regulatory process following the collapse of the crypto exchange FTX a year ago. Reports claim that FTX had a huge user base in Taiwan because of its attractive U.S. dollar interest rates.
Taiwan's new crypto bills differ from those proposed in Hong Kong and Japan. Unlike Hong Kong, the Taiwanese bill does not take a firm position on derivatives or stablecoins. Furthermore, it does not limit digital asset trades to professional investors.
The Taiwanese crypto bill mandates exchange operators appoint accountants to provide reports on a regular basis regarding their operations and the assets they oversee. It also requires that they permit frequent audits and internal control system inspections by regulatory bodies like the Financial Supervisory Commission (FSC).
Latest News