Binance Review 2022: Our Top Pick
Binance is presently one of the largest cryptocurrency exchanges in the world. It provides its customers with one of the most extensive selections of trading pairs available at any reputable exchange. Binance is currently one of the largest cryptocurrency exchanges in the world. It makes it possible for traders and investors to buy cryptocurrencies and a variety of items connected to cryptocurrency trading using cryptocurrencies as well as traditional currencies.
In this study, we will discuss Binance in order to provide you with a better understanding of whether or not the platform is suitable for you.
What is Binance?
By the number of daily trades conducted, the cryptocurrency exchange known as Binance is the largest of its kind in the whole globe. As a result of the fact that it provides a vast assortment of sophisticated trading tools and functions, many people believe that it is not a very user-friendly platform for novice traders.
Those who are new to the world of cryptocurrency trading and investing may face a steep learning curve since they are presented with a large number of elements that they may not fully comprehend.
Despite this, the trading platform Binance continues to enjoy a great deal of popularity among its user base. This is mostly down to the vast number of cryptocurrencies and fiat currencies that users of the platform have access to. Users also have the chance to access many sorts of trading charts, various types of derivative contracts, and various types of order types.
Users may connect to Binance from anywhere in the globe via the company's online platform, desktop application, or mobile application, which is compatible with mobile operating systems such as iOS and Android.
Over the course of its existence, Binance has gradually increased the breadth and depth of the services it provides. These new additions include the Binance Academy, the most comprehensive database of information on cryptocurrencies and web-3, an NFT platform, a variety of opportunities for fixed and flexible staking, a Launchpad, and many other features.
Binance Review – Pros
The trading platform known as Binance comes with a number of advantages, some of which are as follows:
Wide Selection of Cryptocurrencies
Binance provides its customers with access to a market that lets them trade more than one hundred different cryptocurrencies. At the moment, Binance provides its users with access to over 1300 different trading pairs. This includes trading cryptocurrencies for fiat cash, stablecoins, prominent coins like Ethereum and Bitcoin, as well as the Binance native token, which is referred to as BNB or Binance Coin.
Very Easy Sign-up Process
The procedure of registering for an account on Binance is fairly easy and uncomplicated, and it is broken down into its component parts further down in this post for your convenience. On Binance, opening an account, funding that account, and getting started trading all take just a few minutes each.
Support for Different Payment Methods
Because Binance accepts a number of different payment methods, it is much simpler for traders and investors to deposit and withdraw money from their accounts on the platform. For instance, if you want to put money into your account, you may do so with a credit or debit card, a bank transfer, an existing cryptocurrency wallet, or one of numerous online wallets. You also have the option of using an existing wallet to store cryptocurrency.
The fact that Binance does not charge excessively high fees for deposits or withdrawals is another factor that contributes to the overall ease of the platform.
Quick Executions
Depending on the currency pair that you select to trade and the sort of order that you make, Binance gives you the ability to carry out transactions in an incredibly short amount of time. Users are able to easily implement high-frequency trading strategies on Binance, which require extremely quick order execution times, because the execution time for market orders placed on popular trading pairs is almost instantaneous. This helps to reduce slippage and ensures that users can easily implement high-frequency trading strategies.
Low Fees
While we are discussing the implementation of high-frequency trading techniques on Binance, it is important to note that the convenience of doing so is further enhanced by the incredibly cheap costs that Binance charges for its services.
When compared to other platforms that charge expensive trading costs, Binance's expenses are far lower, and they are cut even more if you opt to conduct your transaction using the Binance Coin. This ensures that traders get to keep a significant portion of the profits from their deals. The costs have been broken down into their component parts down below.
Different Order Types
Traders have the ability to select from a variety of order types and trading alternatives provided by Binance.
This includes alternatives such as spot trading, margin trading through accounts that are either isolated or cross-margin, and peer-to-peer trading options, all of which will be addressed in more depth further down.
A variety of order types are available for your selection, including limit orders, market orders, stop-limit orders, stop-market orders, trailing stop orders, and post-only orders, among others.
Traders now have a great deal of leeway in determining how they will conceptualise and carry out their trading strategy as a result of this.
Multiple Staking Options
Additionally, the Binance platform provides users with a number of different staking possibilities, which in turn enables users to generate passive income from their investments.
This includes choices for variable staking using Binance Earn, options for fixed staking, and opportunities to become a Liquidity Provider for projects that have been authorised.
Binance Review – Cons
The Binance trading platform is no exception to the rule that there are two sides to every currency. The following are some of the problems that might be encountered when using the platform:
Steep Learning Curve
Binance isn't really the greatest option for investors or traders who are just starting out in the realm of cryptocurrencies and/or trading because it has a somewhat high minimum deposit and has a reputation for being difficult to use.
Binance possesses a number of extremely complex features, all of which contribute to the platform's increased suitability for advanced trading. On the other hand, these same features can make the platform somewhat perplexing for investors and traders who are just starting out. Traders may get the impression that they are unable to employ the complete set of alternatives and benefits offered by the Binance platform, which may cause them to feel scared.
Limited in Some Countries
Although we have indicated in this review of Binance that the platform allows users access to a fairly large variety of cryptocurrencies for trading, it is possible that this is not the case everywhere in the globe. The cryptocurrency options available on the Binance exchange are quite restricted in various countries, including but not limited to the United States, and number only somewhere about 65.
In addition to this, it is only offered in 44 states, which may be another factor that leads traders and investors to begin considering alternative platforms.
No Digital Wallet
Binance is not one of the cryptocurrency exchanges that offer built-in digital wallets for users to store the cryptocurrencies that they acquire through the site; nevertheless, there are a number of exchanges across the world that do offer such wallets.
Although there is a wallet that can be used on the site, the functionality that can be accessed through this wallet is fairly restricted.
Binance suggests using TrustWallet as your digital wallet of choice; nevertheless, transactions conducted using this wallet may on occasion experience problems, in which case only limited assistance is offered.
Limited Regulation
Binance's position as a cryptocurrency exchange makes it challenging for the company to become regulated, which is something that the sector fully comprehends given the nature of the business.
However, even by the norms of the industry's regulation, it's possible that Binance is not as safe as its competitors in this area.
The exchange has been confronted with various security and regulatory concerns in numerous countries with the government, which has resulted in some doubts being raised questioning the effectiveness of the platform and how dependable it is.
Binance Review – History
Changpeng Zhao, a software engineer, launched the Binance Exchange in 2017. He was the company's founder. It began its beginnings as a decentralised cryptocurrency exchange operating out of China; however, the company was soon forced to relocate outside of China owing to legal as well as safety concerns. Binance's activities have traditionally been concentrated around Japan and Malta; yet, because of the rules that surround cryptocurrency enterprises and exchanges, the company does not formally have a base of operations in any one nation.
As Binance expanded, the company discovered that the number of people using its exchange was expanding at an astounding rate. This was primarily attributable to the many benefits that the Binance exchange provided, including a wide variety of cryptocurrencies to choose from, low fees, simple and flexible deposit options, and a variety of new and exciting products. Binance swiftly grew to become the most important cryptocurrency exchange in the world as a result of this, and it now processes daily trade volume equal to billions of dollars.
Binance Review – Cryptocurrencies Available
Binance is the largest cryptocurrency exchange in the world, as we have mentioned previously, and this is virtually directly a product of the fact that it offers an extraordinarily vast variety of items for customers to trade. Binance provides an unusually wide range of tradable goods.
For example, the cryptocurrency exchange Binance presently lists over 400 different cryptocurrencies on its website, all of which are open to customers for trading purposes. Of course, as we said before, the rules in each nation can place certain constraints on this, but the scope of those constraints can vary.
Users who want to trade lesser-known or more obscure cryptocurrencies may do so through the Binance exchange thanks to the high number of pairs that are listed there. This has also been a role in the rapid expansion of the platform, as it enables users to trade a wider variety of cryptocurrencies.
You can obtain a discount on the trading costs that you pay when you execute a transaction by using the Binance Exchange's native token, which is called the Binance Coin (BNB). This token was created by the Binance Exchange and is called the Binance Coin. Binance furthermore operates its own own stablecoin, which is referred to as the Binance USD, or BUSD for short. Binance gives users access to a wide variety of major cryptocurrencies for trading, including the following:
Bitcoin (BTC)

Ethereum (ETH)

Solana (SOL)

Dogecoin (DOGE)

Cardano (ADA)

Dash (DASH)

Polygon (MATIC)

Litecoin (LTC)

and hundreds of others…
Additionally, new currencies are routinely listed on the Binance exchange shortly after their introduction to the market. In addition to this, users have the chance to participate in the debut of new cryptocurrencies through the Binance Launchpool, which provides users of the Binance exchange with early access to the newest projects in the blockchain industry.
Binance Review – Fees
There are two categories of fees that are charged by any trading platform: trading fees and non-trading costs.
Binance Trading Fee
Trading fees, also known as order execution fees, are the costs incurred by users when placing orders on a platform and having those orders carried out. The vast majority of cryptocurrency exchanges collect trading fees in one of two ways: either by charging spreads or commissions. Spreads are the more common method.
Spreads
Spreads are defined as the difference in price that exists between a bid price and an ask price. This paradigm is predominantly utilised by market-maker trading platforms, who take on the role of the trade's counterparty in order to facilitate transactions. Because of this, it might be said that you are trading against the platform itself.
When this occurs, there is typically a disparity between the price at which you can acquire the asset and the price at which it can be sold at any given moment. This is because the price at which you can buy the asset affects how quickly it can be sold. The spread is the difference between the asking price and the purchasing price, which is often referred to as the bid price. The buying price is nearly always greater than the asking price.
Because you would be doing both transactions at the same time, you would end up with a loss if you tried to purchase and sell an asset at the same time. This is owing to the fact that you would be unable to get the best price for either transaction.
Commissions
A flat commission will be applied to each and every deal that you execute, which is the other type of trading cost that an exchange may charge you for. This is often a relatively tiny proportion of the trading volume and is calculated in a manner that decreases over time. This means that the bigger your trading volume, the lower the fees that you will be required to pay in this respect.
Binance fee structure
Trading fees on Binance are largely assessed in the form of commissions, which you are required to pay for each and every successful deal.
However, the amount of the commissions that are charged might vary quite a little from case to case. For instance, if you were to conduct your trades using Binance Coin (BNB), you would be eligible to receive a reduction in the fees that you are required to pay. In certain circumstances, the price reduction you receive might potentially go as high as 25%.
In addition, the amount of volume that you trade has a direct bearing on the fees that you are paid. This implies that the more you trade, the lower the charges that are levied on your individual trades.
Structure of Makers and Takers on Binance
When it comes to the costs that Binance charges, the maker/taker fee structure is something that should be taken into consideration as an additional essential element. What that entails is as follows:
Maker orders are orders that offer liquidity to the market and often incur a lesser fee than other types of orders.
Taker orders are those that remove existing liquidity from the market and are subject to a higher fee structure as a result.
Binance VIP Structure
Last but not least, the VIP level that you are at on Binance might also have an effect on the fees that you are required to pay. By surpassing a particular number of assets traded, a person can advance through the various VIP levels available. The various levels of VIP access are outlined in the table below.
Binance Non-Trading Fee
In addition to the price for conducting trades, cryptocurrency platforms may frequently levy a wide range of other fees and levies as well. These are covered in further depth in the next section.
Deposit Fees
In order for consumers to be able to deposit money into their accounts, the majority of cryptocurrency exchanges need users to pay a fee. When you deposit funds into your Binance account, regardless of whether those funds are deposited in the form of fiat currency or cryptocurrencies, Binance will not charge you any fees related with the transaction. You will only end up being responsible for paying the network fees that are related with the deposit if you want to proceed.
Withdrawal Fees
If you want to take money out of the platform, the majority of cryptocurrency exchanges will charge you fees when you do so. These costs are comparable to the deposit fees. When you want to take money out of your Binance account, there are fees involved with the process. These fees vary depending on the form of withdrawal that you pick.
For instance, withdrawals to cryptocurrency wallets do not incur any costs other than the gas fees required to complete the transaction.
On the other hand, if you opt to withdraw funds into your debit or credit card, you will be subject to a fee equal to 4.5% of the amount that you take. This cost will be deducted from your total withdrawal amount.
When you make a withdrawal from your bank account, you may be subject to fees of the same nature depending on the country and currency in which you make the transaction.
Binance Review – Platform Features
The Binance exchange provides traders and investors with access to a variety of services and choices across a spectrum of categories. These have been described below in depth.
Derivative Markets
Binance is unique in that it enables customers to trade not just spot products on cryptocurrencies but also a wide variety of derivative products. Most cryptocurrency exchanges only let users to trade spot products. This includes futures contracts, products that leverage cryptocurrency, and options. The method of trading futures with Binance is also rather simple, and the costs are far cheaper than the norm for the sector.
Research Capabilities
Binance also has the goal of being a library of knowledge concerning cryptocurrencies and the Web3 ecosystem. This is so that they may use this information to assist their consumers in becoming more knowledgeable. The Binance Academy provides users with a variety of specialised pieces of advise, trading methods, and answers to frequently asked questions pertaining to the use of the platform.
In addition, the Binance trading platform makes available a wide variety of market research information. This content assists traders in being current on the most recent events occurring in the market and enables them to make more educated trading decisions.
Binance is a very reputable source of information due to the fact that the research and analysis it offers is both up-to-date and of an institutional-level standard.
Financing
The only option for traders to make money on the Binance exchange is to make a profit through trading, but there are other ways to make money as well. For instance, customers that stake their crypto assets for an extended length of time are eligible for staking awards. These payments may be quite lucrative. Along the same lines, Binance provides traders with the opportunity to obtain a loan in exchange for cryptocurrency. This assists traders in acquiring various financing choices.
In addition, users on Binance may earn incentives by referring their friends to the platform and encouraging them to engage in trading on Binance.
Binance Launch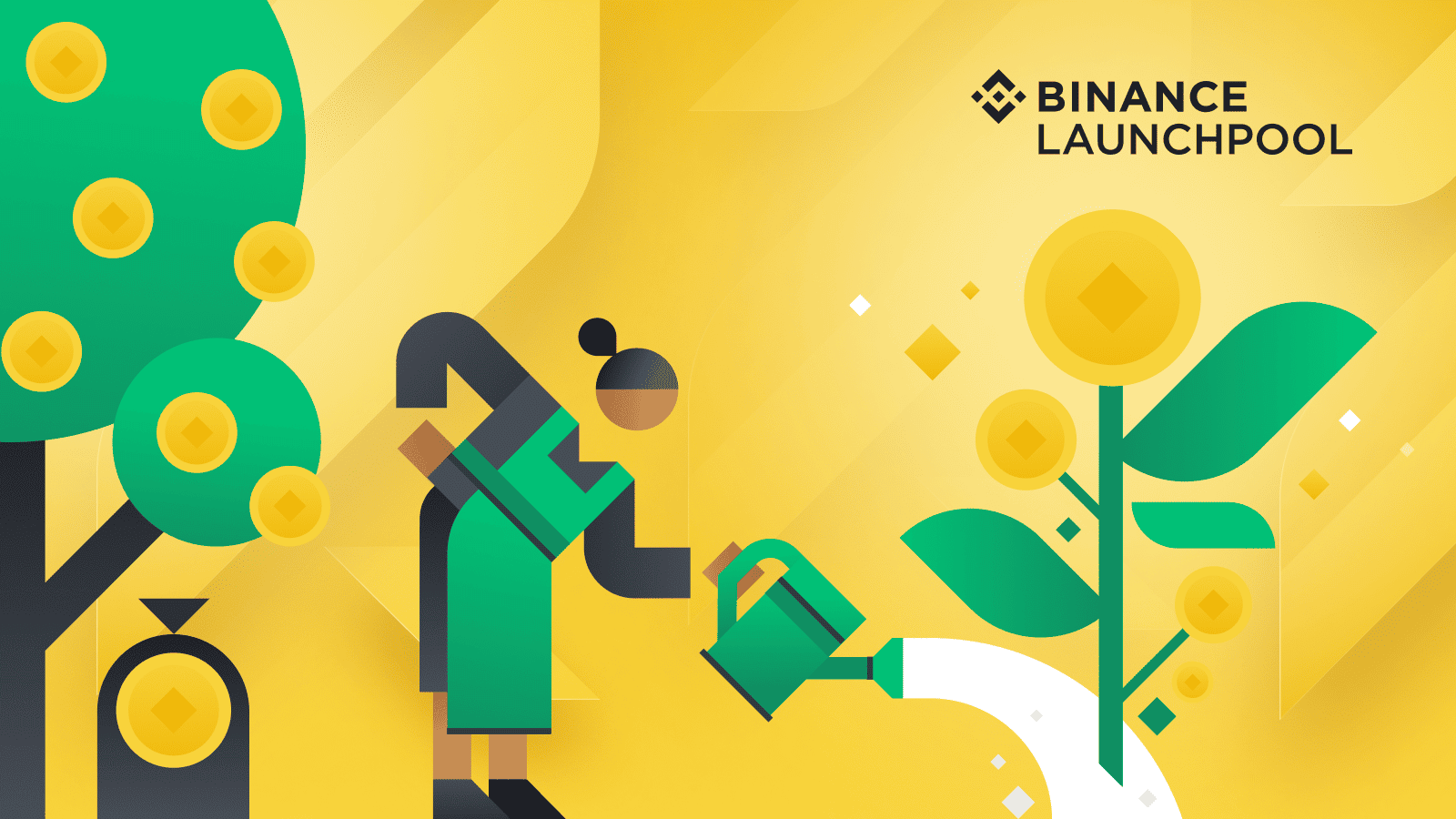 In an earlier section of this Binance review, we spoke at length about the Binance Launch. Because it assures that traders will continue to earn as the value of the cryptocurrency goes up, the debut of a new cryptocurrency is likely the greatest moment for traders to join in, because it is a new coin.
Binance makes it simpler for traders to do so by releasing new cryptocurrencies through Binance Launch and telling traders about these launches. Traders benefit from this since Binance makes it easier for traders to engage in cryptocurrency trading. It also guarantees that the coins that are being released in this manner have a confirmed whitepaper, which adds an additional layer of safety to the releases.
Binance Cloud
One of the most recent additions to the platform is called Binance Cloud, and it is designed in such a way that it enables blockchain companies to concentrate on their business operations and development by taking care of their necessary infrastructure.
It is an all-encompassing solution that gives users access to a wide range of services, including but not limited to spot trading, including fiat-to-crypto, crypto-to-crypto, and P2P fiat trading, among others. The revenue strategy for the Binance Cloud plan is likewise pretty straightforward: it consists of charging an annual fee in addition to fees on each and every trade that is executed.
Binance Charity
In light of the lack of transparency that characterises the majority of charitable organisations throughout the world, Binance Charity was established. The Binance Charity Foundation is an initiative for charitable giving on the blockchain that centres on the idea of maintaining complete openness.
Its goal is to illustrate the potential uses of blockchain technology in the realm of philanthropy by tackling a wide array of social concerns and working to relieve global poverty. Donations made through the Binance Charity Foundation are given straight to the individuals or organisations that would benefit from them; there are no middlemen involved in this process.
Binance Affiliate Program
The Binance Exchange also provides its users with its very own affiliate programme. Participants in this programme are eligible to get commissions of up to fifty percent on all successful and approved trades. Users who sign up using a special link will be eligible to get commissions on each and every transaction that is performed by the users they suggest.
These commissions are going to be earned across all of the markets on Binance, including the spot markets, the futures markets, and the margin trading markets. The participation in this programme is initially restricted to more experienced traders only, and users must first submit an application to the platform in order to be considered for admission.
Binance OTC Trading Portal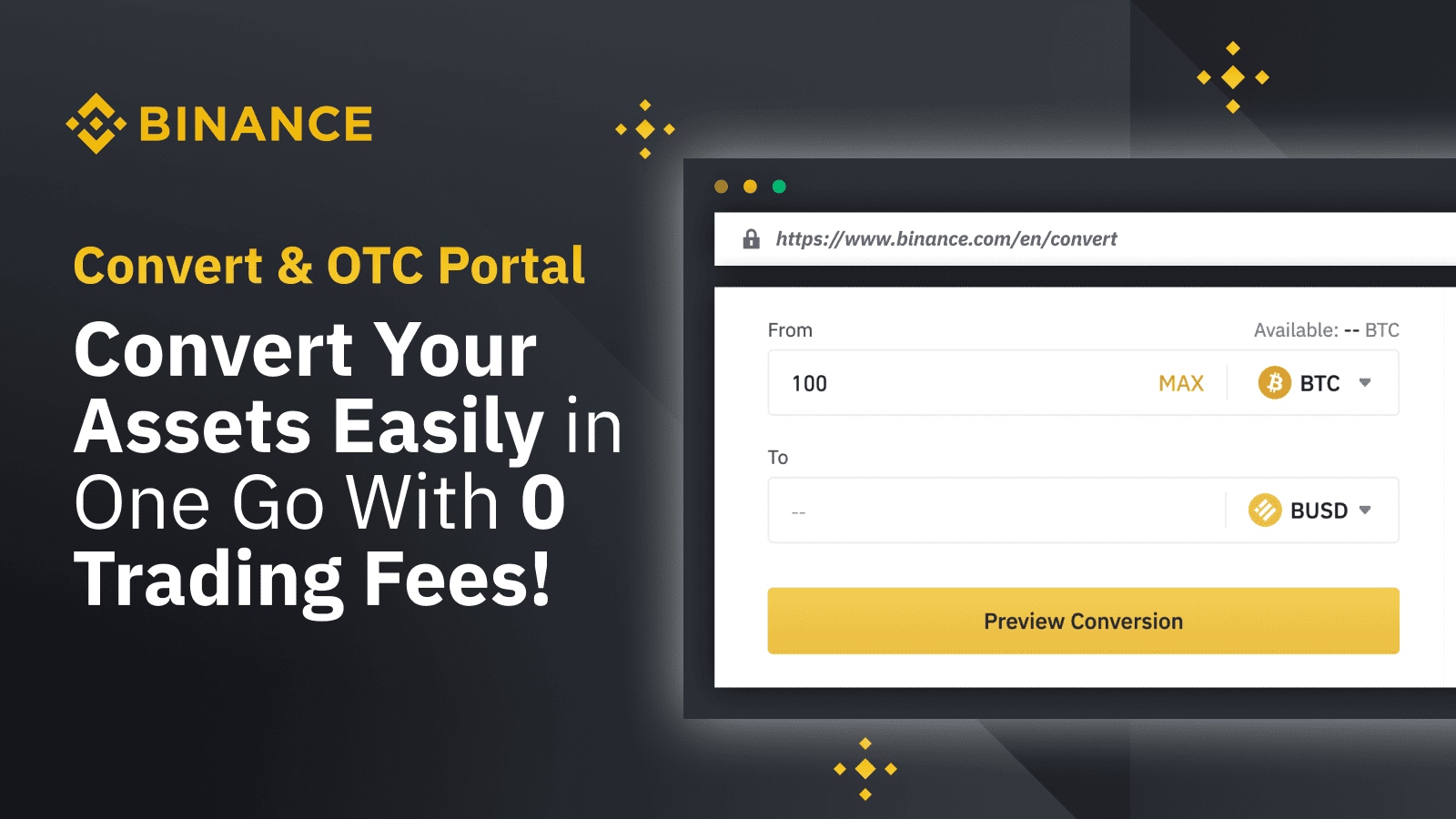 Additionally, Binance has only lately announced the launch of its trading platform. Traders may use this in order to minimise slippage while completing larger deals, and it is one of the most common tools that is favoured for advanced trading. Traders can also use it to reduce the risk of losing money. Binance is the first cryptocurrency exchange to give its customers access to this feature.
Traders are able to perform cryptocurrency transactions in accordance with the market movements by making use of the OTC site. The greatest part is that there are no additional costs required for doing OTC trades.
Once a user has verified their account and moved on to the Level-2 verification process, they will be able to engage in trades utilising over 25 distinct cryptocurrencies.
Binance Review – Security Features
This study of Binance also discusses the single most important component that has made it possible for Binance to maintain its popularity among traders for extended periods of time: the platform's security measures. Binance provides its users with a high level of protection by utilising a variety of features, some of which are as follows:
Two-Factor Authentication
Before being authorised to trade on Binance, users of Binance must first complete a two-factor authentication procedure using either the Google Authenticator app or SMS. This must be done before they are permitted to trade on Binance. The withdrawal process from the platform follows the exact same steps as the deposit process.
This process is used to protect the user from unwanted interference, secure credible information on the account, and possibly add an additional layer of protection to the exchange. In addition, this process is used to protect the user from unwanted interference.
Other Security Features
Users have the option to whitelist cryptocurrency wallet addresses, better device management is enabled, which enables users to check exactly how many devices their account is logged in on at any given time, and users have the ability to restrict what devices can and cannot access their accounts. These additional security features are all associated with Binance.
In addition to this, the Binance platform offers FDIC insurance coverage for any and all US Dollar deposits that are made on the Binance US platform.
In spite of all of these safety precautions, the cryptocurrency exchange is still susceptible to breaches and other forms of cybercrime. Users of the site have, on more than one occasion, attempted to put Binance's security in jeopardy, which is not surprising given the incredibly large volume of transactions that are completed on it on a daily basis. On the other hand, Binance responds by often pausing its services until it reaches a point where it is able to guarantee that both the platform and the cash stored in its wallets are completely secure.
Binance Review – How to Sign Up
The procedure of registering for a trading account on Binance is really fairly simple, as was said before, and more information on this process can be found further down in this article.
Step 1: Sign Up to Binance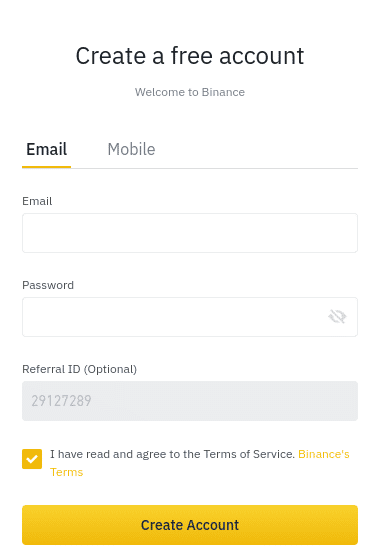 Simply going to the Binance website and selecting the "sign up" option there is all that is required to complete this step. You will be prompted to submit your information, which may include your name, email address, and other contact details, when you reach this point in the process. In addition, you will be required to choose a password for your account when you first log in.
Step 2: Deposit Funds
The next thing you need to do is make a deposit into your account. This is something that you won't be able to do until you have your account verified and have finished the Know Your Customer (KYC) process, which requires you to submit proof of both your identity and your address.
The monies from your bank account, credit card, or debit card can then be transferred to your Binance Account, or you can use any other cryptocurrency wallet you already have. Both traditional cash and cryptocurrency can be used to contribute to the pool of available funds.
Step 3: Begin Trading
Your final task is to start trading, which brings us to our conclusion. To accomplish this, when you have transferred the necessary cash into your account, navigate to the Marketplace, look up the cryptocurrency pair you want to trade, input the desired amount, and then click the "buy" or "sell" button. The order will be carried out in what feels like no time at all.
Binance Review – Final Verdict
Even though Binance is undeniably the largest and most well-known cryptocurrency exchange in the world, its platform is primarily designed for more experienced traders alone. It provides traders with the ability to trade a very wide variety of cryptocurrencies, low trading fees, a variety of market and order types, as well as extensive research, all of which can be used by traders to help them make the most profitable trading decisions possible.
If you are a trader with intermediate to advanced experience who is situated in a nation where Binance offers its entire range of services, and you are searching for a manner through which you can quickly access the cryptocurrency market, then Binance is most certainly the platform that you should use.
Latest News