Best Crypto Savings Accounts In 2022 (Most Updated)
Six Best crypto savings accounts in 2022
Without any doubt, crypto users desire to increase their crypto holdings. Since crypto savings or interest accounts provide a safe and flexible means to multiply their crypto assets passively, the challenge now seems to be choosing the best crypto savings accounts among the several savings account providers on the market.
This piece aims to introduce you to the top crypto savings accounts on the market and their strengths and weaknesses to position you to make the best choice.
This article will review the best crypto savings account providers like CoinLoan, Midas.Investment, Nexo, Finblox, YouHodler, and Bit.com.
CoinLoan
CoinLoan is a peer-to-peer lending and crypto savings platform. CoinLoan was established in 2018 as a peer-to-peer cryptocurrency service provider based in Estonia.
CoinLoan offers juicy interest rates for crypto holders willing to make passive income off their cryptocurrency assets.
CoinLoan allows crypto asset savings and the use of saved cryptocurrency to provide lending services to those in need. CoinLoan allows users to borrow for short and long-term purposes.
Borrowers are required to put up their cryptocurrencies or fiat money as collateral and then offered 70% of their collateral as a loan.
CoinLoan repayment periods range from seven days to about three years and charge interest on borrowed funds.
Interest Rate
Users can earn up to 8.3% interest on CoinLoan annually in a very simple process requiring them to transfer their assets to the CoinLoan platform, pick the asset they wish to earn interest on, and watch interests roll in.
In contrast, users who choose to earn interest on stablecoins and the Euro and have a stake in CoinLoan tokens earn a slightly higher yearly interest of 10.3%.
Minimum Deposit and supported crypto Assets
The minimum amount required to earn interest on stablecoins and fiat is $100. Approximately, the same amount is required for other currencies.
Some of the currencies supported for savings on Coin Loan include Euro (EUR), Paxos Standard (PAX), True USD (TUSD), Tether (USDT), USD Coin (USDC), Binance USD (BUSD), Bitcoin (BTC) Ethereum (ETH) Litecoin (LTC) Monero (XMR) Ripple (XRP) Bitcoin Cash (BCH).
For a short-term loan, borrowers can repay using a one-time payment, however, for a long-term loan (i.e. 2 years), users will have to make repayment every month.
Coin Loan Pros
CoinLoan charges considerably low fees for lending
CoinLoan protects users' savings by requiring collaterals to lend them out
CoinLoan provides flexible crypto savings accounts
Permits several payment gateways (Cards, Transfers, and Cryptocurrencies, among others), which makes for ease of deposits.
Competitive lending rates
Enjoys great legal credibility via its recognition.
Permits the storage of crypto and fiat money in the same accounts
Cons
Requires a stake in CoinLoan's native token (CLT) to enjoy higher interest rates.
Market volatility affects loans.
CoinLoan offers relatively low-interest rates compared to other crypto savings account providers.
| | |
| --- | --- |
| 💸 Minimum Deposit: | $100 |
| 📊 Annual Percentage Yield: | Up to 8.3% for Volatile Currencies and 10.3% for Stable coins |
| 💰 Fees: | 1% Borrowing fees/ 7% Liquidation fees. |
Midas.Investment
Midas.Investments are considered one of the best crypto savings accounts with high-interest rates. Its yield is so high that prospects consider it too good to be true.
Midas.Investments was launched in 2018 and have generated over $22,000,000 million in assets management during its short existence. From a humble beginning with just two founding members, Midas has grown to a team of over 30.
Midas introduced the Know-Your-Customer feature in the first quarter of this year to ensure compliance with anti-money laundering requirements.
This feature has increased the perceived credibility and trust of the platform. To secure deposits, Midas place 97% of users' funds in the Fireblocks platform – a digital asset platform used by business to secure funds and more.
The remaining funds are secured on blockchains and withdrawal wallets not supported by Fireblocks.
Interest Rate
Midas promises one of the highest interest rates in crypto savings and delivers on its promises. For instance, users can get as high as 39.3% on TOKE, while BTC earns 9.4% and Ethereum earns 10.1%.
Stablecoins like USDT and USDC earns up to 18.1% respectively, while Avalanche FTM and CVX earns 17.0%, 19.0% and 27.1% respectively.
Besides its high-yield savings accounts, Midas has a boost function that allows users to earn more by receiving their assets in the Midas token.
For instance, while normal Bitcoin savings earn 9.4$, the boost function increases the yield percentage by 2.7%.
Supported Crypto Assets
The Midas saving platform supports 23 different assets and its native token, launched in 2021. some of the popular assets that can be saved on the Midas platform include BTC, ETH, USDT, MIDAS, CVX, SYAP, JOE, BNB, USDC, DEFIYAP, AVAX, LINK, BUSD, LTC, ATOM, DAI, FTM, BOO, TOKE, SPELL, CELO, SPIRIT, TAROT.
Fees and Withdrawal Processing Period
Midas permits users to withdraw their funds anytime. The platform, however, charges two types of withdrawal fees which are dynamic and static. Dynamic fees apply to ETH and ERTC-20 tokens, while fixed fees apply to all other crypto assets.
Pros
Offers a very high yield on volatile assets like Bitcoin and Ethereum
Offers high-yield DeFi investments
Enjoys a strong and thriving community of investors.
Users can withdraw their funds anytime.
Cons
Unlike Finblox, Midas offers no insurance coverage for users' assets.
| | |
| --- | --- |
| 💸 Minimum Deposit: | $100 |
| 📊 Annual Percentage Yield: | Up to 39.3% on TOKE, up to 10.1% for volatile currencies. Up to 18.1% for Stablecoins |
| 💰 Fees: | 0.8% Maintenance fee, And Dynamic Fees which vary according to Asset |
Nexo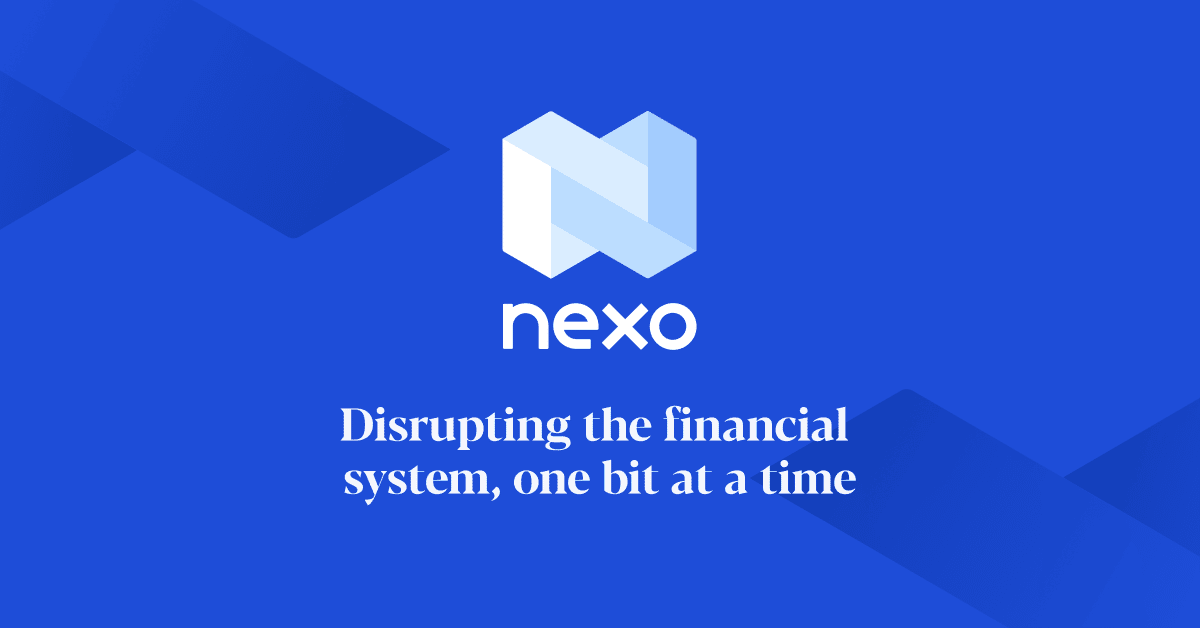 Launched in 2018, Nexo provides a centralised savings investing and lending platform created for crypto users to make passive income on their crypto assets.
Nexo is unique because it allows crypto users to profit from their assets without selling them.
Like any other savings accounts provider, Nexo enables users to store and save their crypto assets on interest accounts.
Interest payments are made daily, and the platform allows users to withdraw their assets when they please. Nexo supports both stablecoins and other volatile crypto cryptocurrencies.
Users can only unlock the full profit potential of the Nexo platform when they invest in Nexo, the native token of the platform.
Without investing in the Nexo, users risk paying higher interest rates on loans and receiving only a meagre 4% on their crypto savings accounts.
Although Nexo does not support all cryptocurrencies, it has a fine selection of crypto options that would appeal to users of all shades.
Nexo supports a strict KYC policy that requires users' identity verification before granting complete access to the platform's functionalities.
Nexo is one of the best crypto savings accounts provider, which allows users to earn compound interest on their assets even though its functions as a centralised system that uses blockchain technology and protocols to execute transactions.
Nexo requires borrowers to provide crypto-backed collateral to get loans on the platform.
Nexo's savings system immediately calculates the interest on users' deposits and pays the applicable interest daily with a notification that alerts users of their interest payments and the amount they have earned.
Nexo employs a three-stage verification design, including the Basic, Starter, and Advanced verification.
The basic and starter verification levels permit users to profit from their savings account with a lower minimum withdrawal limit than the advanced verification level, allowing users to earn interest on fiat currencies with more significant maximum withdrawal limits.
The interest rate paid and Minimum deposit
Users can earn up to 12% interest rate on fiat currencies and more than 6% for Altcoins, 10% for stablecoins, and 12% for Nexo tokens.
The platform has no minimum required investment to create savings accounts and earn interest.
Supported crypto Assets.
Nexo supports over 42 cryptocurrency assets, including Bitcoin (BTC), Ethereum (ETC), Nexo, USDT, DAI, and USDC.
Nexo offers a unique loyalty program that rewards users based on their distinct loyalty tiers.
Pros
Nexo is regulated and legally recognized in the USA, Canada, Hongkong, and Europe.
Nexo provides users with a wide range of crypto assets to choose from.
Nexo offers high-interest rates of up to 30%
Con
Its centralized design might discourage users who wish to uphold the blockchain tenet of decentralization
It requires users to invest in the Nexo to enjoy higher interests and other perks.
| | |
| --- | --- |
| 💸 Minimum Deposit: | $50 |
| 📊 Annual Percentage Yield: | Up to 8% |
| 💰 Fees: | Charges vary Deposit, Withdrawal and Loan fees based on assets and payment gateway. |
YouHolder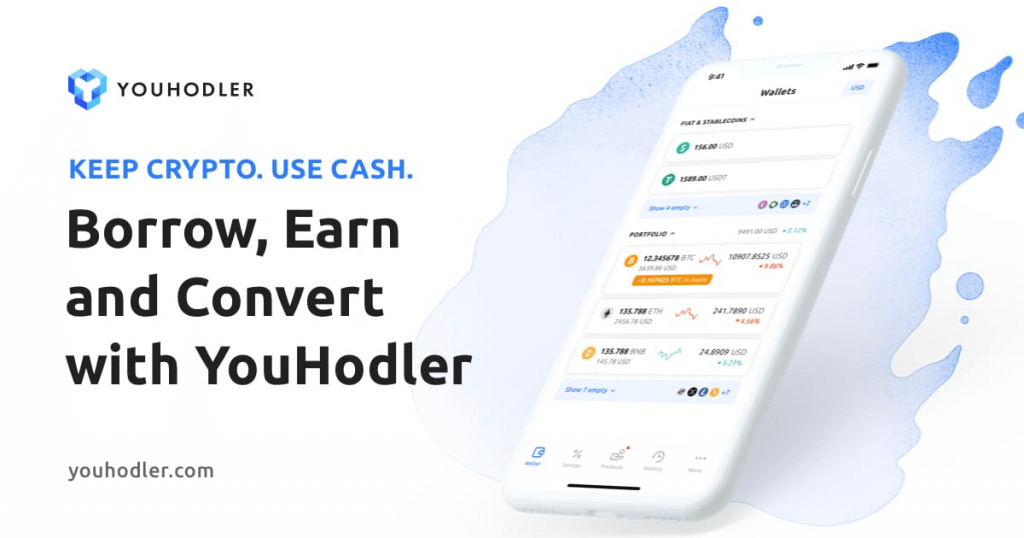 YouHodler was launched in November 2018 and has since grown to serve more than 200,000 crypto users. The platform focuses on providing the most secure and profitable crypto savings and lending platform for users.
YouHodler requires users to mandatorily pass its KYC requirement to use the platform. This is part of its commitment to AML compatibility and monitoring best financial practices.
While YouHodler is interested in expansion, it will only do so with the necessary licenses.
Unlike Nexo, YouHodler does not support the participation of residents in the USA, Afghanistan, China, Cuba, and Germany, among others.
YouHodler exposes users to counterparty risk as users lose control over their assets in exchange for interest and loans.
To ensure security, YouHodler employs hot and cold wallets to store crypto assets. Ledger Vault provides cold wallet storage and a crime insurance coverage of about $150 million through Arc UK Lloyd of London Syndicate.
The interest rate paid and Supported crypto Assets.
With one of the best savings interest rates, YouHodler supports about 54 crypto assets with interest rates ranging from 3% for BTC to 8% for stablecoins.
Unlike Nexo, which requires users to invest in its native token, YouHodler does not require any specific investment from users of the platform.
YouHodler uses its fund deposit to provide loans to borrowers and charge service fees distributed as an interest to savings account holders.
Withdrawal processing period
YouHodler processes withdrawal requests in minutes and charges no withdrawal fees. However, the user bears the burden of network fees, which vary based on the crypto asset.
Pros
YouHodler is broadly legally recognized.
It provides sufficient security for stored assets.
Provides high-interest yields.
Provides insurance cover for clients' deposits.
Cons
| | |
| --- | --- |
| 💸 Minimum Deposit: | Varies based on Asset |
| 📊 Annual Percentage Yield: | Up to 30% |
| 💰 Fees: | Varies based on Asset |
Bit.com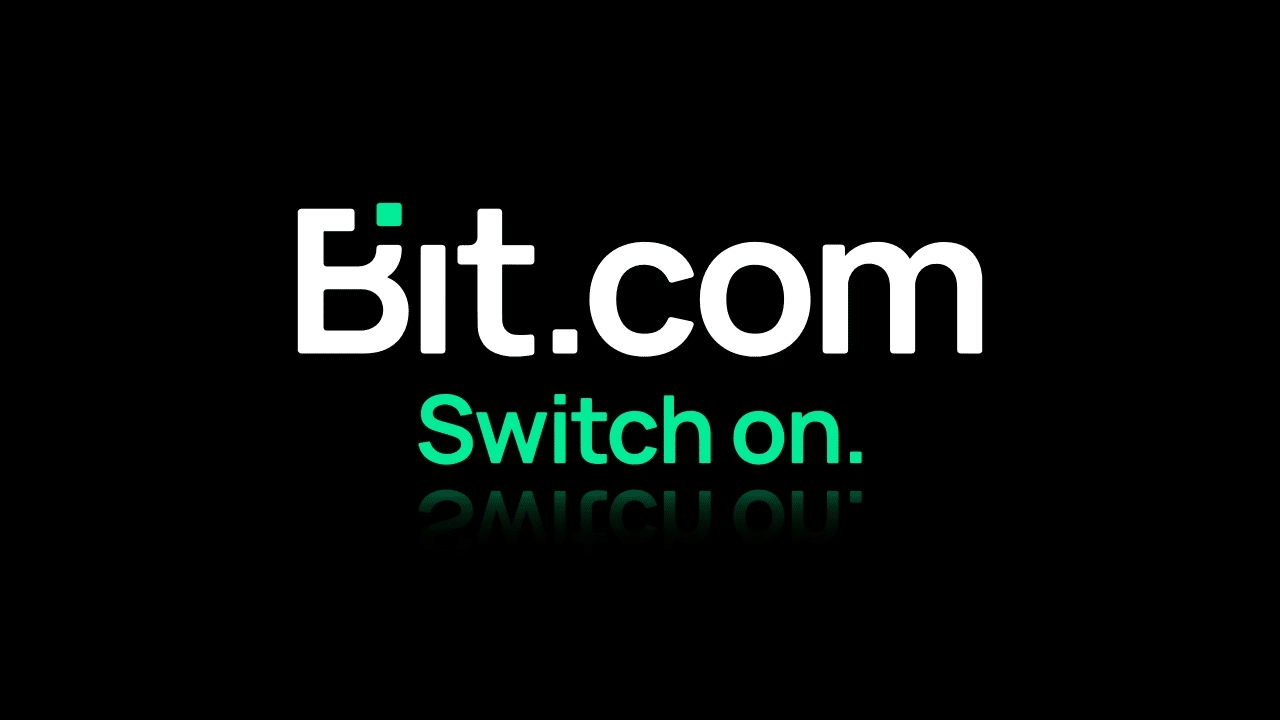 Bit.com is a cryptocurrency exchange registered in Seychelles. It was launched in 2020 by Matrixport. Bit.com, through Matrixport, offers users Crypto earning routes such as spot, options, and futures trading.
Bit.com also supports crypto savings accounts. It has two main designs for crypto savings which are direct and DeFi savings.
With DeFi savings, users simply transfer their assets onto the Bit.com platform and make passive income without a sweat.
Bit.com requires members to verify their identity by providing personal information and government-recognized and issued identity cards.
Bit.com also supports different KYC levels, which are the unverified and basic verification that allow users to earn interest but prevent withdrawal, and the advanced and video verification, which permits a $1,000,000 and 5,000,000 withdrawal limit, respectively.
Fees
Bit.com does not charge withdrawal fees; users must pay the network fees. The platform relies on a novel form of liquidation and a robust insurance cover to protect users. As of the completion of this review, the insurance fund has over 200BTC.
Interest rates paid
Bit.com leverages on the knowledge and expertise of its investment expert to invest deposits and distribute up to 30$ APY per year to savings account holders.
Pros
Bit.com offers very competitive savings account interest rates of up to 30% APY.
Provides a variety of crypto assets for users to choose from.
Employs expert knowledge in investing and trading crypto savings accounts and distributes proceeds as interests to users.
Bit.com enjoys the support of Bitmain and Matrixport and offers various crypto savings services.
Bit.com is well funded with sizeable insurance coverage.
Cons
Bit.com is unavailable in over 42 countries.
| | |
| --- | --- |
| 💸 Minimum Deposit: | Varies based on Asset |
| 📊 Annual Percentage Yield: | Up to 30% |
| 💰 Fees: | Varies based on Asset |
FinBlox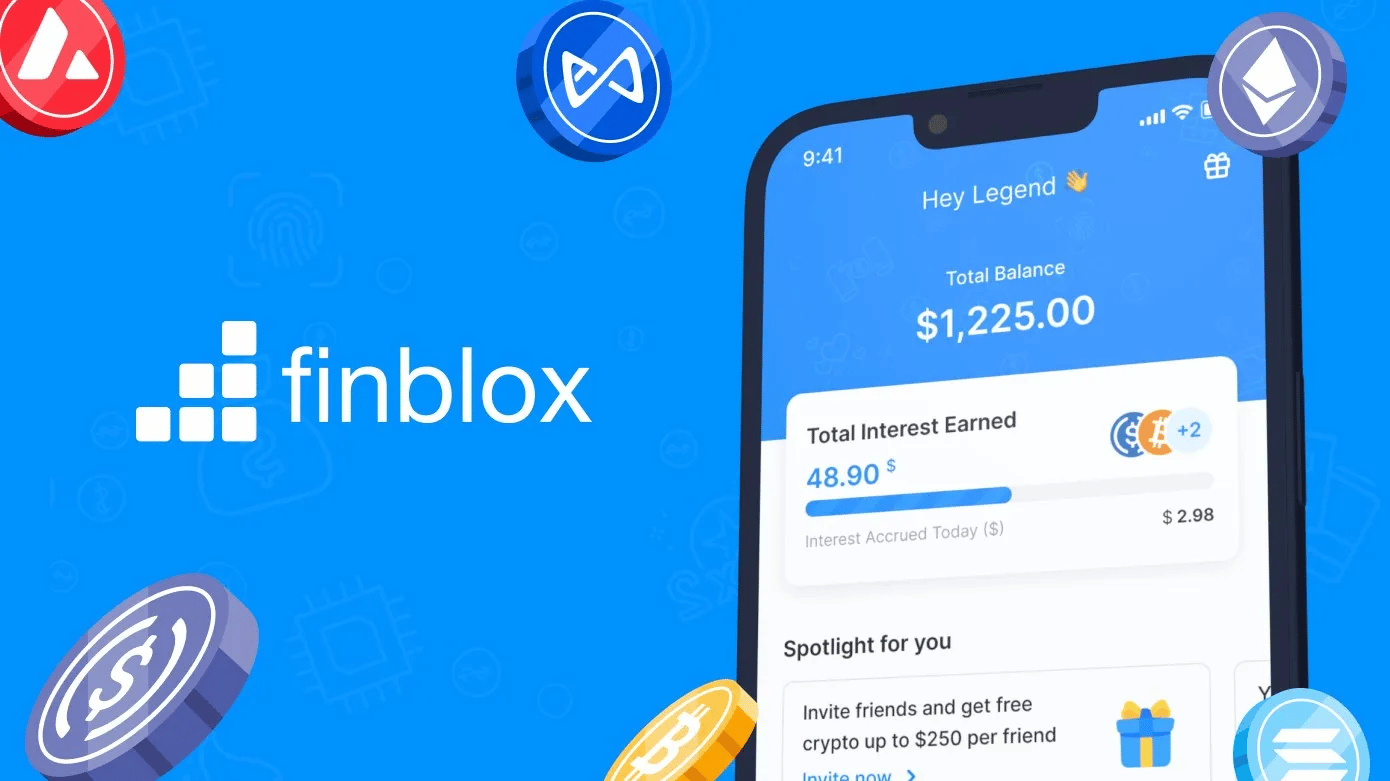 Finblox is one of the highest interest-paying cryptocurrency savings platforms promising up to 90% APY. Users only need to hold their crypto assets on the Finblox platform to earn interest.
Interest rates paid
Notably, while the promised 90% yield is only available on one asset, users can still earn 3.5% to 12% APY on a range of tokens by just holding their assets on the platform.
Finblox supports various crypto assets ranging from very volatile assets to stablecoins which earn users relatively higher interest rates compared to volatile assets like Bitcoin.
Finblox is unique in that it offers unparalleled industry-standard security used in the traditional banking system and provides insurance cover on user assets.
The platform requires no minimum balance and charges relatively low withdrawal fees, thus, making for a very flexible platform for new investors. Its rewards are calculated and compounded daily.
Finblox earning design separates volatile crypto assets from stablecoins using two different vaults.
The savings vault holds only stable coins and pays out higher interest rates. In contrast, the crypto vault holds only volatile cryptocurrencies.
Unlike other savings account providers, Finblox combines gaming and savings, allowing users to profit from their assets while having a fun experience. The platform also supports swaps, among other features.
Pros
Finblox requires no minimum deposit, which encourages new and micro account investors.
Supports a variety of services such as gaming, swaps, and more.
Supports daily interest payout and allows for compound interest.
The platform is flexible and easily navigable and makes a good start for the new investor.
Cons
Pays very low-interest rates on volatile cryptocurrencies.
Provides only a few cryptocurrencies for investors to choose from.
Its 90% interest rate is only paid on Axie Infinity.
Users have to pay withdrawal fees coupled with network fees.
| | |
| --- | --- |
| 💸 Minimum Deposit: | No Minimum Deposit |
| 📊 Annual Percentage Yield: | Up to 60% |
| 💰 Fees: | Charges varying network fees for different asset withdrawal |
How crypto savings account works
As the name implies, crypto savings accounts function like traditional accounts applicable to fiat currency.
Crypto savings accounts were created to allow cryptocurrency holders receive interest on their crypto assets. These accounts let users transfer their assets to the crypto saving platform with the promise of safe keeping and the receipt of interests.
Notably, the savings accounts platform lends the saved crypto assets to other users on the platform and charges fees to borrowers, contributing to interests distributed to savings accounts.
Crypto savings accounts are currency-specific, meaning that if one saves Bitcoin, one can only withdraw and receive interest on the same cryptocurrency.
When comparing the profitability of crypto savings accounts versus idle storage in personal wallets, crypto savings accounts seem the best option for growth and multiplication.
To use crypto savings accounts, like the traditional banking process where users create accounts and transfer their money to their savings accounts, crypto holders have to create accounts with the crypto savings account providers and transfer the specific assets they wish to save to the wallet address provided by the provider.
Crypto users can purchase crypto assets on these provider platforms and commit them to their savings accounts.
It is also important to note that the range of cryptocurrencies supported by the savings account provider determines the currencies the crypto user can save.
Crypto interest accounts take users' deposits and offer them as loans for which it charges service fees and requires specific collateral. They invest these assets and share the profits with investors through daily or weekly interests.
The user can, however, compare platforms to select the one which allows savings of their currency of interest. In addition, interest rates earned on crypto savings vary depending on the particular cryptocurrency and the flexibility of access.
The idea of flexibility brings us to the types of crypto savings accounts. Crypto savings or interest accounts can be flexible or fixed.
Types of crypto interest accounts
Flexible cryptocurrency savings accounts
Flexible crypto savings accounts work like traditional savings accounts. They allow the user to withdraw and add funds to their account.
Interest rates are usually low for this kind of cryptocurrency savings account.
However, interest rates are calculated, and proceeds are added daily or weekly. Some flexible savings accounts may charge withdrawal fees and set no limit on withdrawals for the users.
Fixed cryptocurrency savings account
The fixed savings accounts work like fixed deposit accounts. This savings account locks up users' assets for a specific period. It pays better interest rates compared to its flexible counterpart.
For instance, a user could decide to save (lock up) their assets, i.e., Ethereum, for 150 days, and at the end of the lock-up period, withdraw their funds or reinvest their funds and interests for new lock-up cycles and more interests.
Essential factors to consider when choosing a crypto savings accounts
Certain features combine to make crypto savings accounts stand out from the herd. Knowing these features and looking out for them when choosing your crypto savings account is essential. Some of the most critical factors to look out for include:
Interest rate: The number one motivation for using a crypto savings account is the interest rate. It is best to compare the rates of different platforms to help the user maximize profit on their investments. It is also essential to stay off platforms that promise very unrealistic profits. This is often the number one tell sign of fraudulent schemes.
Security: While interest rate provides the most critical factor, security requires the same level of importance as interest rates. What difference would high-interest rates make when users' funds are lost? Users must ensure that the platform is secure via best practices like log-in authentications, cold storage custodian services, and insurance coverages.
Flexibility and Simplicity: Users, especially beginners, must understand their savings account provider's workings, terms and conditions. A flexible and straightforward platform helps baby-step the new investor into the complex world of crypto investments.
Fees: The last on our list is fees. Users must compare platforms to enable them to choose one with fair fees.
Advantages of crypto savings account
Crypto savings accounts enable crypto users to profit from their cryptocurrency assets by simply depositing and holding them with savings account providers rather than having their assets sit idly in their personal wallets.
Crypto savings accounts may provide the best option for portfolio diversification.
A Crypto savings account provides higher returns on investment with minimal risks.
Although largely scarce, some of the best crypto savings accounts offer users security of their investment. For instance, YouHodler, Bit.com, Crypto.com, and AAX provide insurance coverage for users' assets.
A Crypto savings account requires no investment expertise. Users just need to deposit their funds and receive interest. It is easy, flexible, and profitable.
Disadvantages of Crypto savings account
Unlike traditional savings accounts, most crypto savings accounts do not provide FDIC insurance coverage for user assets.
Crypto savings could lose value while held in the savings account.
In contrast to traditional savings accounts, crypto accounts are mainly unregulated. They lack the trust and credibility that traditional savings accounts enjoy.
Crypto savings account users may suffer several restrictions with withdrawing their funds based on the terms and conditions of their service provider.
FAQs
Is there a crypto savings account?
Yes, just like the traditional savings account, there is a savings account for digital assets which works similarly and enables users to earn interest on idle crypto assets.

The goal, however is to invest your crypto assets on the best crypto savings accounts platforms where security and high interest rates are guaranteed.
What is the safest crypto savings account?
It is almost impossible to state with definite authority that a particular crypto savings account is the best and safest.

The vital point to note is that specific characteristics mark a crypto savings account provider as investment worthy.

As stated in earlier sections of this review, any crypto savings account platform with fair interest rates and fees, reliable security, simplicity, and ease of use qualifies to be among the best crypto savings accounts provider and makes for the safest investment for any user.
Is crypto better than a savings account?
A crypto savings account is not without its risks, likewise holding assets in personal wallets. A crypto savings account provides a simple and easy route to a steady stream of passive income for crypto holders; something personal wallets do not provide.
Can you buy crypto with a savings account?
A crypto savings account allows users to deposit their funds, hold and earn interest on the deposited funds.

The best crypto savings accounts go beyond interest account services. These accounts also offer several other services, such as crypto trading and swaps, allowing users to make in-platform exchanges, purchases, and more.
Latest News