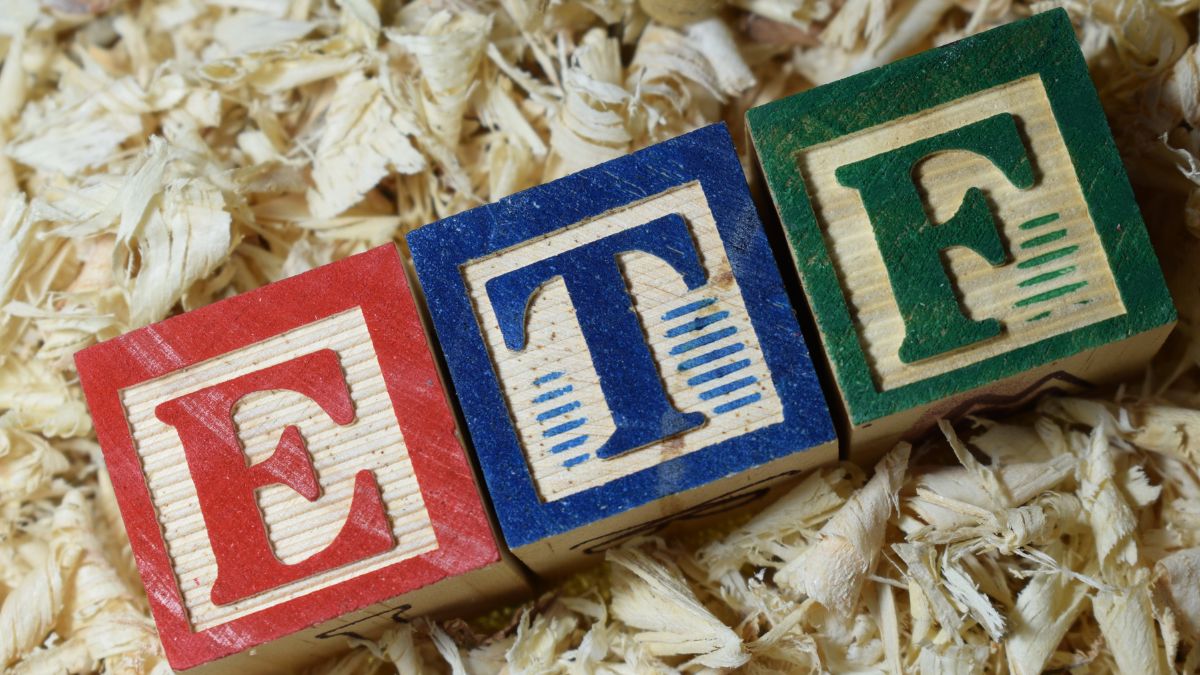 WisdomTree Amends its Spot Bitcoin ETF Application
WisdomTree named Coinbase Custody Trust as the custodian of the trust's bitcoin.
Several analysts expect the SEC to cause more delays before finally giving its approval.
---
WisdomTree, an exchange-traded fund (ETF) provider, has submitted an amended Form S-1 spot Bitcoin ETF prospectus to the United States Securities and Exchange Commission (SEC). As per the filing, the WisdomTree Bitcoin Trust would trade on the CBOE BZX Exchange under the symbol BTCW. In addition, the filing named Coinbase Custody Trust as the custodian of the trust's bitcoin.
WisdomTree, which oversees around $97 billion, introduced WisdomTree Prime, a mobile application that facilitates trading of digital assets like ether and bitcoin, earlier this year. Additionally, the app supports tokenized trading of physical items like gold on the Stellar decentralized exchange.
Furthermore, WisdomTree has ongoing conversations with the SEC, but the filing reflects the asset manager's plans to launch a Bitcoin ETF in the US. WisdomTree is one of a total of twelve that are vying for clearance to launch a Bitcoin ETF.
Commenting on the situation, Bloomberg ETF analyst James Seyffart wrote on X that "all issuers were expected to have to file one of these to potentially launch their ETF at some point. Just a step in the process. Nothing critical."
Seyffart also claimed that out of 12 U.S. corporations that file S-1 forms with the SEC, only two spot Bitcoin ETF filers—Franklin Templeton and Global X—have not yet amended their files.
The SEC postponed making a decision on proposed bitcoin exchange-traded funds (ETFs) from WisdomTree, VanEck, and Fidelity Investments a few months ago. WisdomTree and ten other applicants amended the documents after the regulator requested new information from all of the applicants.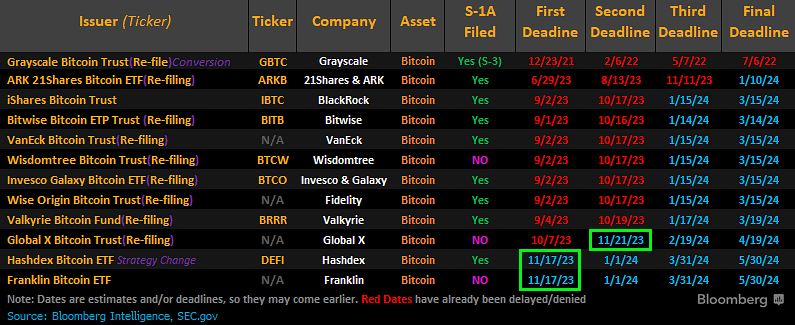 Several ETF specialists predict that the SEC will soon cause more delays in providing conclusions about the impending deadlines. However, Bloomberg's Seyffart believes that there is a 90% chance that the SEC will approve a spot Bitcoin ETF before the end of January 2024, notwithstanding the delays.
Interestingly, BitGo CEO Mike Belshe had a piece of good news and bad news for Bitcoin enthusiasts waiting on the SEC to approve a spot Bitcoin ETF. Belshe claims that signals from ongoing conversations with the SEC show remarkable progress.
However, Belshe added, "I think it's quite likely we have another round of ETF rejections before we get the positive news." Belshe highlighted the SEC's position on the division of custody and exchange responsibilities, which has been a source of disagreement in a number of Coinbase custody-related applications.
Other crypto experts, such as Steven Schoenfield, a former managing director of BlackRock, believe that a Bitcoin ETF would likely be approved in three to six months. He noted that the SEC's recent requests for public comments were a positive indication of engagement rather than plain denials.
Latest News