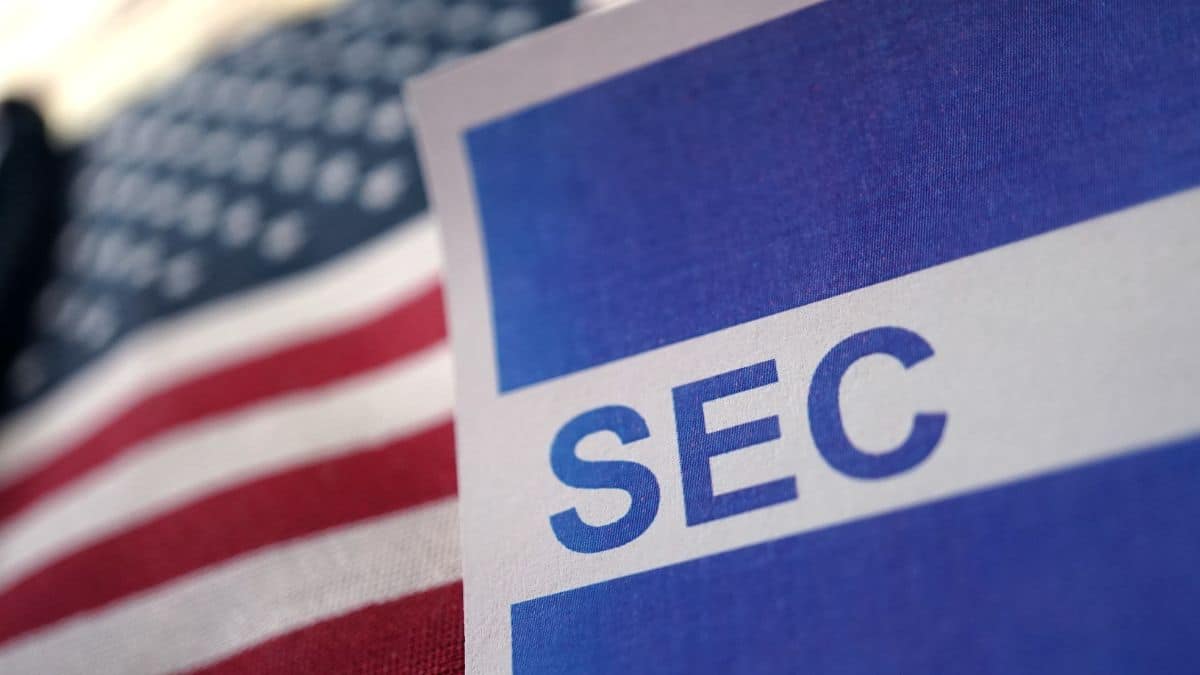 SEC Sues Binance CEO Changpeng Zhao
The C.F.T.C. has urged the court to ban Changpeng Zhao from conducting business practices that fall within its jurisdiction and stop Binance from operating in the US.
Binance, in a Monday blog post, hinted that it would take action to defend itself.
---
The US Securities and Exchange Commission (SEC) has reportedly sued crypto exchange Binance and its CEO, Changpeng Zhao, for allegedly running what the regulator termed a "web of deception". The SEC accused Binance of mismanaging customer funds and deceiving American regulators and investors about its business practices. The suit said that Binance and its CEO "enriched themselves by billions of U.S. dollars while placing investors' assets at significant risk."
The SEC, in its 136-page lawsuit, alleged that Binance had secretly mixed and transferred billions of dollars in customer assets to Merit Peak Limited, a different business owned by Zhao. The SEC also claimed that Binance misled investors over the effectiveness of its procedures for identifying and preventing fraudulent trading as well as its efforts to prevent U.S.-based users from trading on its global platform.
The suit said,
As a second part of Zhao's and Binance's plan to shield themselves from U.S. regulation, they consistently claimed to the public that the Binance.com platform did not serve U.S. persons, while simultaneously concealing their efforts to ensure that the most valuable U.S. customers continued trading on the platform.
The SEC added that "when the Binance.US Platform launched in 2019, Binance announced that it was implementing controls to block U.S. customers from the Binance.com Platform. In reality, Binance did the opposite. Zhao directed Binance to assist certain high-value U.S. customers in circumventing those controls and to do so surreptitiously because – as Zhao himself acknowledged – Binance did not want to 'be held accountable' for these actions."
Binance offered unregistered securities
The lawsuit accused Binance, Binance.US, and CZ of offering unregistered securities to their users in the form of the BNB token and BUSD stablecoin. The SEC further branded Binance's staking service as a violation of US securities law.
The US regulator claimed that tokens like Solana (SOL), Polygon (MATIC), Algorand blockchains (ALGO), Cardano (ADA), Filecoin network (FIL), Coti (COTI), Cosmos hub (ATOM), and Decentraland (MANA) are securities.
The SEC filed a total of 13 charges against Binance and its CEO. The regulator wants Zhao to be prevented from acting as an officer or director for any registered firm in the US that offers securities, as well as receiving compensation from Binance.
Gurbir S. Grewal, director of the S.E.C.'s enforcement division, said,
We allege that Zhao and the Binance entities not only knew the rules of the road, but they also consciously chose to evade them and put their customers and investors at risk.
Binance has faced increased scrutiny since the start of the year from US federal regulators, who claimed the exchange avoided laws intended to safeguard American investors. Binance reportedly conducts up to $65 billion in average daily trading activity and controls the bulk of the market share in the crypto space.
The case against the crypto exchange is widely seen as a deciding factor in the future of the crypto market. Interestingly, US regulators have held Binance as one of their core targets in their effort to subdue the crypto industry.
Binance is set to fight back
Binance executives shared a blog post on Monday where they claimed they had been seeking to reach a settlement with authorities and were "disappointed" and "disheartened" by the S.E.C.'s decision to file a lawsuit.
Binance said in a statement,
To be clear: any allegations that user assets on the Binance.US platform have ever been at risk are simply wrong, and there is zero justification for the staff's action in light of the ample time the staff has had to conduct their investigation. All user assets on Binance and Binance affiliate platforms, including Binance.US, are safe and secure, and we will vigorously defend against any allegations to the contrary.
The crypto exchange alleged that the case represented a "misguided and conscious refusal to provide much-needed clarity and guidance to the digital asset industry." Furthermore, Binance claimed that the S.E.C. hurried to bring the complaint, pointing out that it received "a new set of 26 document requests" from the authorities last week.
Crypto users believe the SEC's case against Binance is its biggest attempt to take on the industry.
Latest News