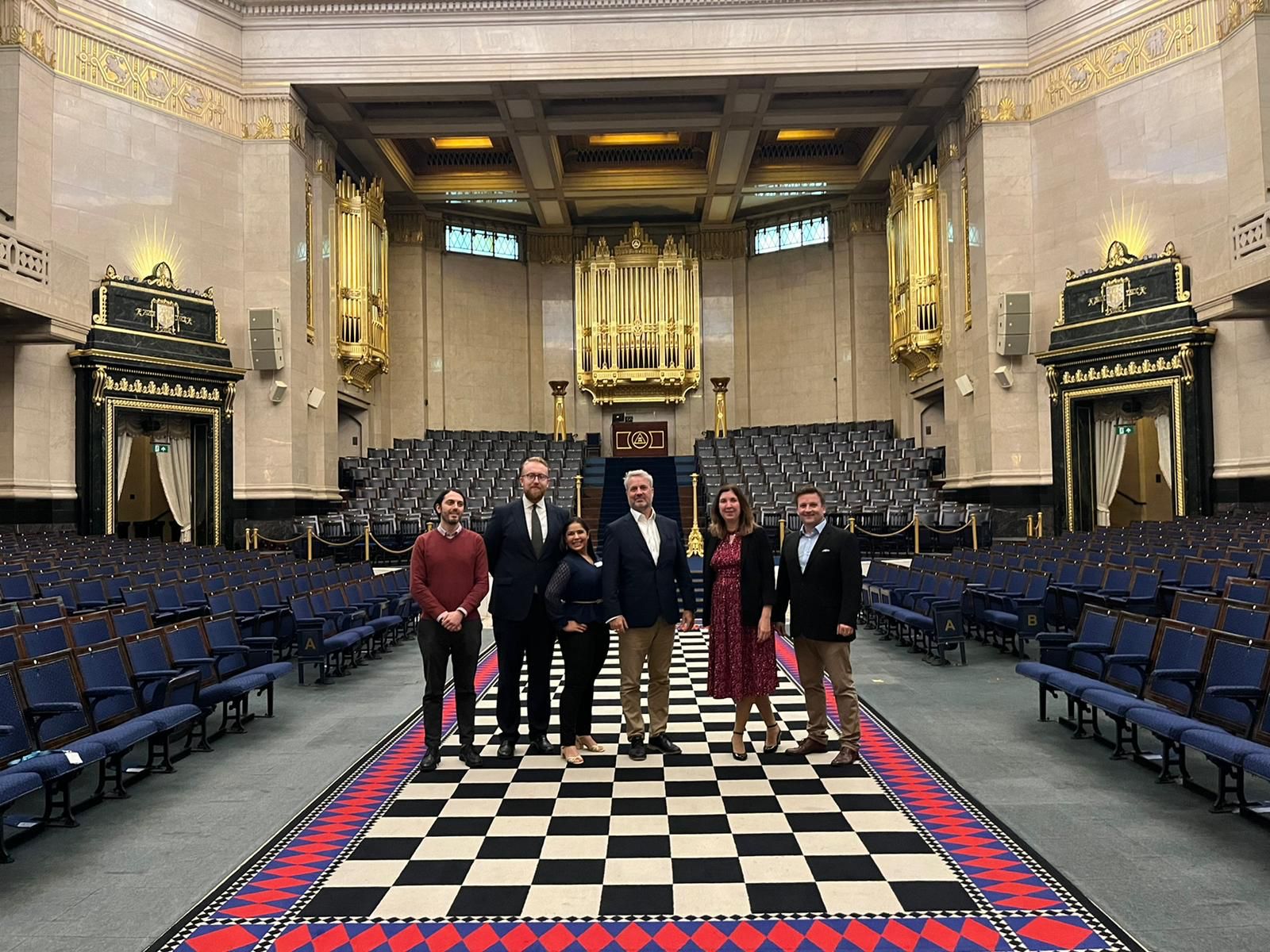 Freemasons in Argentina Adopt NFTs for Charity
Freemasons in Argentina plan to donate all proceeds to local charities.
Argentina has one of the highest uses of digital currency in the world. Schools in the country are already learning about blockchain technology.
---
The Argentine Grand Lodge of Free and Accepted Masons has joined the NFT bandwagon. The covert group is reportedly entering the NFT market for charitable reasons. The Freemason Society is releasing 77 NFTs under the banner "CryptoMasons," and all proceeds from the sale will go to regional charities backed by the chapter.
This will be the first official NFT initiative backed by a local Grand Lodge. Although the Argentinian branch supports this initiative, hundreds of other Freemason groups are scattered around the world.
The Lodge's humanitarian goals, which donate a portion of the proceeds to regional charity, are the driving force behind this collection. The group is allegedly utilizing this collection, in part, to boost generosity to a new and unparalleled scale in the history of the institution.
The Grand Lodge has established a user profile on the OpenSea marketplace, where the collection will be up for sale. Some of the institutions profiting from this initiative include the Bernardino Rivadavia Home, Fundación Ciudadanos del Mundo, and the ngel Cassanello Labor Training Center in the province of Santa Fe. The balance will be used to consolidate the program.
The project's leader, Nano, and Nicolás Clavaguera, his closest associate, noted that this initiative marks a new beginning for the secret society. Seven graphic designers, including Almirante, Shawn Brennan, Harold Pérez Lamor, MAB, León M. Saia, Masonic Humor, and Naza, worked on the NFTs. Ian Eric Margulis created the collection's logo, which is titled "The 77 blocks of the union chain."
It is no coincidence that 7 artists are involved in this art because Masons have a special connection with the number 7. The collection includes representations of Freemasonry's universal symbols, including the compass, the square, and the checkered floor. There is no exact date for the release of this project. However, more details will be made available on the Lodge's website.
The team behind this project intends to make it as transparent as possible. According to the organizers, donations will be published on the Masonic lodge's website. In addition, people can see and verify how the group channels the funds to their target charities.
Who are Freemasons?
Freemasons are one of the oldest fraternities in the modern world. Established in middle age, the group's activities are usually out of the spotlight. The institution claims to be dedicated to people's moral and intellectual growth.
It is founded on the ideals of liberty, equality, and brotherhood. Influential global men who have belonged to it include Napoléon Bonaparte, Benjamin Franklin, George Washington, Voltaire, Mozart, and Winston Churchill, among others.
Latest News