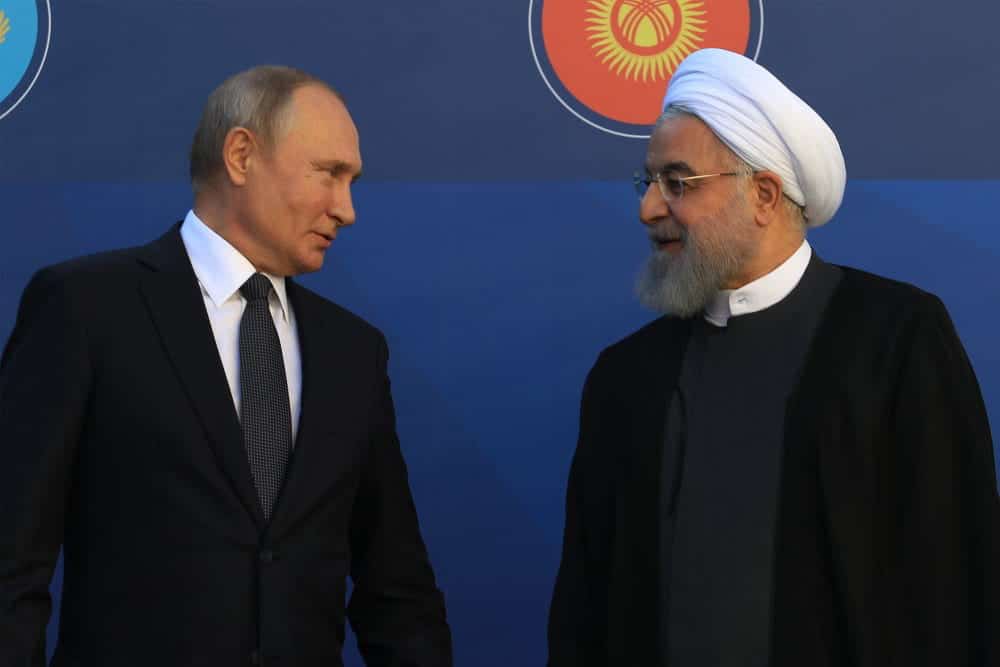 Iran and Russia to Issue Gold-Backed Stablecoin
Russia and Iran both frown at crypto as a form of local payment but back it for international trade.
Russia has softened its stance against cryptocurrencies following heavy sanctions from the West.
Pro-Russian groups have received over $2 million in crypto donations since last year.
---
The Central Bank of Iran and Russia are working together to launch a new cryptocurrency that is gold-backed. Local sources revealed that both countries are collaborating to develop a "token of the Persian Gulf region" that would be used as a means of payment in international trade. According to Alexander Brazhnikov, executive director of the Russian Association of Crypto Industry and Blockchain, the token is anticipated to be released in the form of a stablecoin backed by gold.
The proposed stablecoin will replace the need for the Russian ruble, US dollar, or Iranian rial for cross-border transactions. According to the report, the prospective coin will be used in an Astrakhan special economic zone, where Russia has begun to accept Iranian commercial deliveries.
Cryptocurrencies in Russia are yet to be fully regulated. However, Russia has softened in its stance against cryptocurrency following its invasion of Ukraine and the resulting sanctions from the West. Regardless, both Russia and Iran do not allow their citizens to make transactions in cryptocurrencies such as Bitcoin or stablecoins like Tether. But both nations have heavily promoted cryptocurrencies for international trade.
Last year, Iran's Ministry of Industry, Mines, and Trade approved the use of cryptocurrencies for imports as it sought new ways to lighten its economic burdens and lessen the effects of international trade restrictions. Iran later used $10 million worth of cryptocurrency to make its first ever foreign import purchase.
Russia's apex bank, the Bank of Russia, which had previously resisted the use of cryptocurrencies as a payment mechanism, consented to permit them in international trade. However, the regulator has never made it clear which cryptocurrency will be utilized in foreign trades.
Russia has also benefited from crypto donations in its war against Ukraine. According to a Chainalysis report, Russia has received over $2 million in crypto donations mostly in Bitcoin and Ether. Social media posts suggest that a significant percentage of these donations went towards equipping paramilitary organizations.
According to reports, the cryptocurrency payments made to some Russian groups have been used to fund anything from the maintenance of pro-Russian propaganda websites to the acquisition of military equipment like drones, firearms, protective vests, and many other supplies.
Latest News