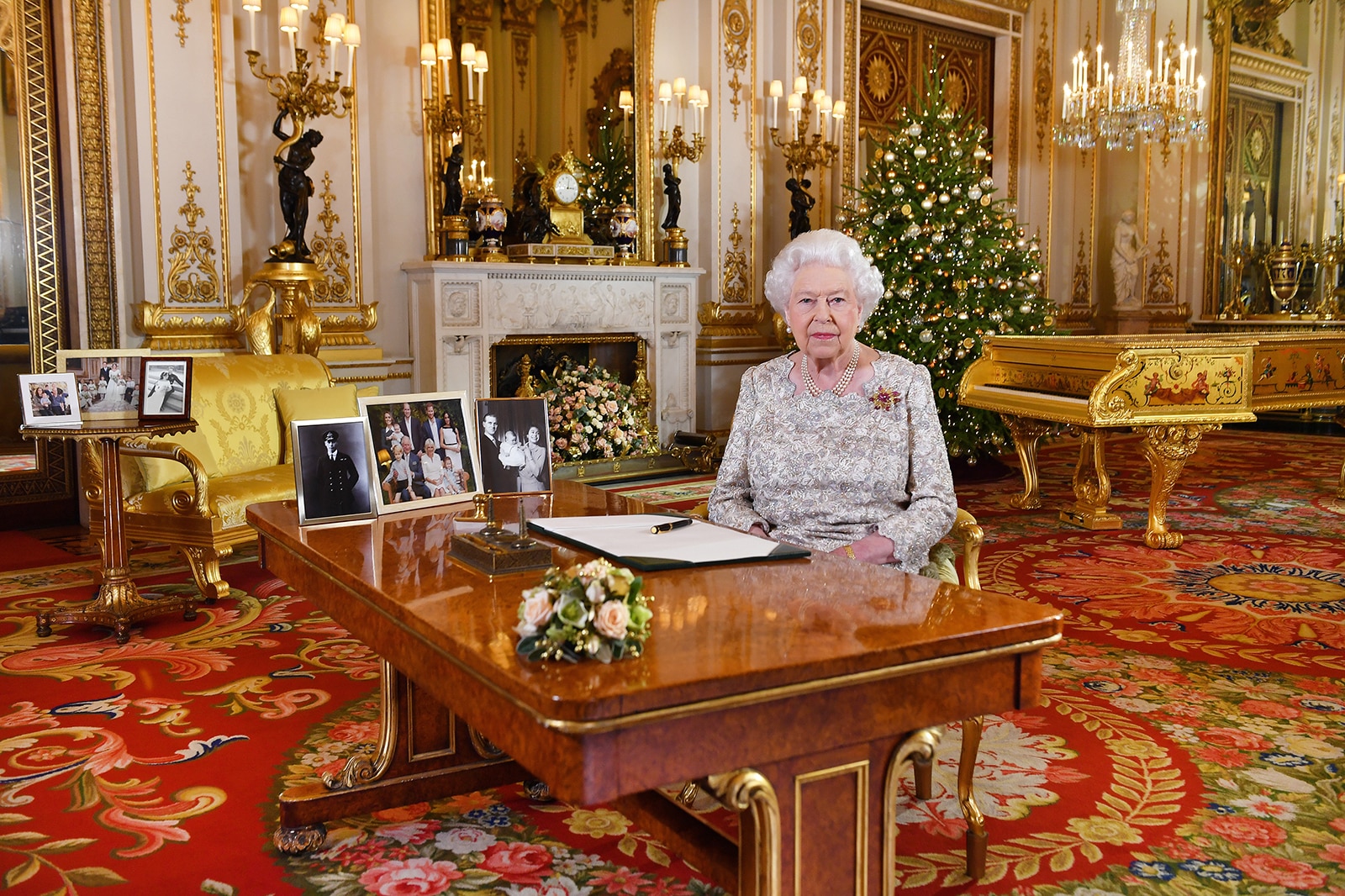 Several Queen Elizabeth NFTs and Memecoins Floods the Market
The crypto world rolled out NFTs and tokens in memory of Queen Elizabeth. However, some of these projects could be fraudulent.
The 96-year-old Queen Elizabeth passed away on Thursday, September 8, marking a new era for the UK.
---
The crypto market wasted no time in joining the rest of the world to pay tribute to the British monarch, Queen Elizabeth, who passed away on Thursday, September 8th. Hours after her death, crypto users spotted several memecoins and NFTs of the 96-year-old as some creators sought to capitalize on the moment.
More than 40 queen-related memecoins and NFTs were spotted in the market. Platforms such as the BNB Smart Chain and Ethereum welcomed new tokens hours after the news emerged. According to a Cointelegraph report, some of the new tokens had names like Queen Elizabeth Inu, Save the Queen, Queen, QueenDoge, London Bridge is Down, and Rip Queen Elizabeth.
How Have the Tokens Performed?
The Queen Elizabeth Inu token on the BSC-based blockchain experienced the largest price increase in the last 24 hours, with an astounding 47,655 percent increase, pushing the price to $0.0001335. In addition, the trading volume of the Elizabeth token, another memecoin, increased, reaching $3.3 million in the last 24 hours and an overall market cap of $6.6 million.
The level of liquidity behind these meme coins is another evidence of the lack of commitment behind these schemes. The Elizabeth token has a liquidity of $204,000 compared to the $17,000 of the Queen Elizabeth Inu. These Queen Elizabeth II tokens share characteristics with several of the notorious pump-and-dump schemes, like last year's Squid Games token, raising the likelihood that they are fraudulent.
On the NFT front, a number of Queen Elizabeth II NFTs hit the market. One such effort is the RIP Queen Elizabeth project, which contains about 520 NFTs. Each of the tokens depicts different emotions of the monarch. Although it was offered on the OpenSea NFT marketplace, a few customers chose not to purchase the collection.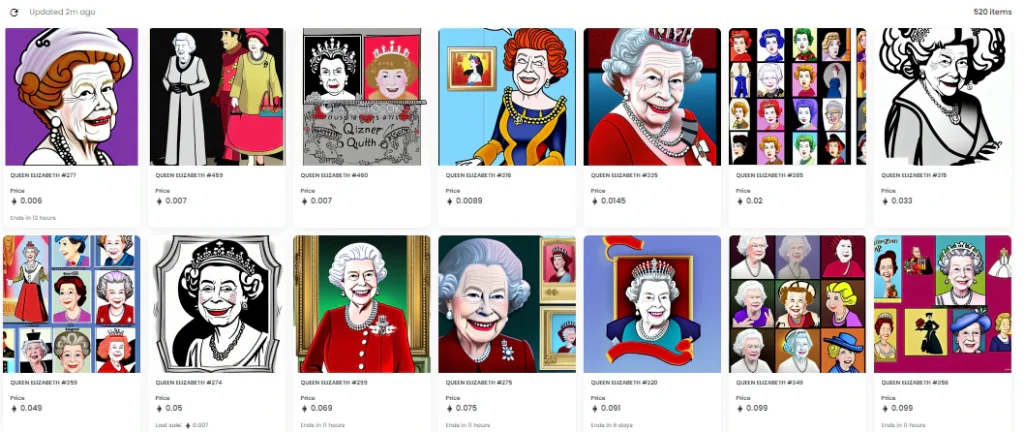 Buckingham Palace announced the Queen's demise yesterday afternoon, a piece of news that sent shockwaves throughout the UK and the rest of the world. Her death marked the end of a reign that spanned seven decades. Her eldest son, Charles, will now ascend the British throne.
The Queen was last seen receiving Prime Minister Liz Truss on Tuesday as she began her new administration. Hours after the meeting, news emerged that her health had deteriorated, and her family rushed to be by her side. World leaders, including US President Joe Biden, have paid tributes to the 96-year-old, remembering her for her notable leadership.
Latest News