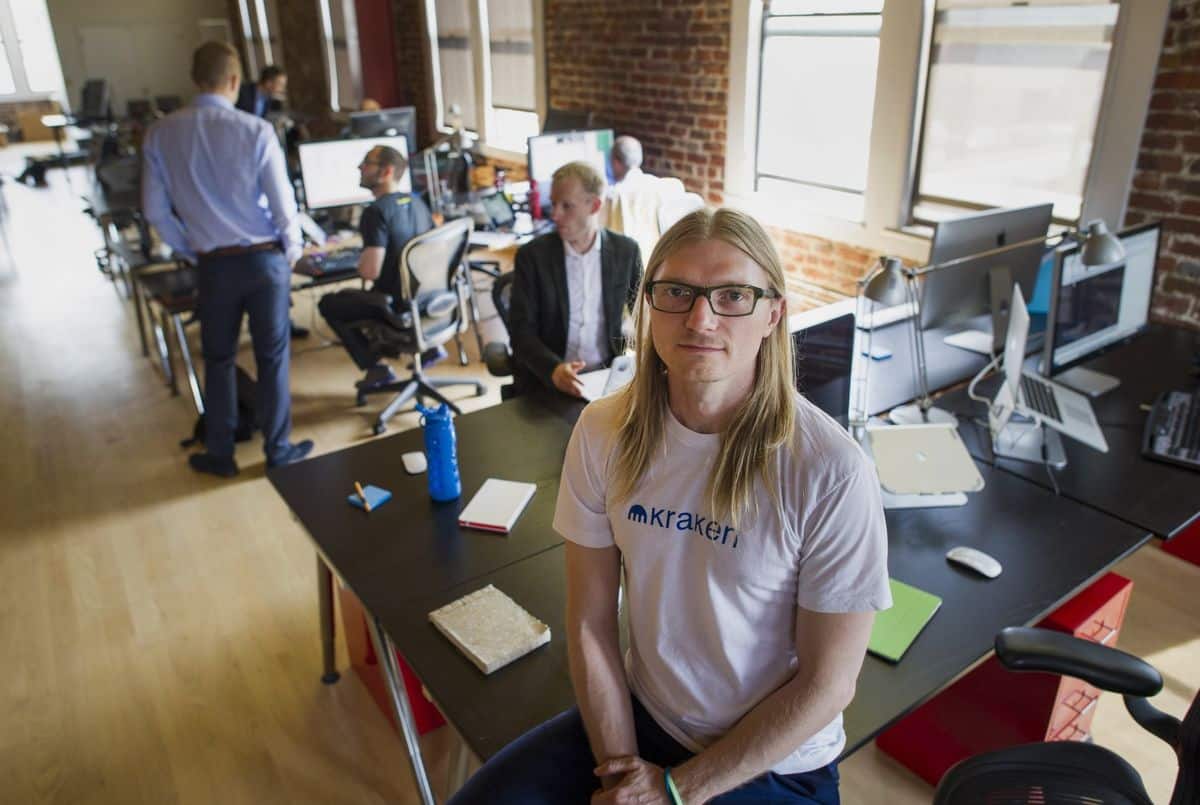 Kraken's Jesse Powell to Leave Role as CEO
Jesse Powell spent over a decade as the CEO of Kraken, leading the crypto exchange to the forefront of the industry.
Powell's views on diversity, culture, and abortion have been heavily criticized in the media.
---
After more than 11 years as CEO of the cryptocurrency exchange Kraken, Jesse Powell will stand down from his position, according to a new report. Powell will be succeeded as CEO by chief operating officer Dave Ripley, who has worked with the firm since 2016. The change in leadership will see Powell retain a role as the board chair. However, the crypto exchange is yet to announce a new chief operating officer.
Kraken said it interviewed several candidates before selecting Ripley, who will begin his new role once the crypto exchange finds a new COO. Ripley believes the change in leadership will not affect the company's culture, adding that he looked forward to managing the firm into a new future.
Powell's departure from the peak of power is noteworthy since he has been a key player in the crypto world since Bitcoin's beginnings, building Kraken from a fledgling company to a sizable exchange with a reputation for cutting-edge products.
Powell is also well-known in the crypto community, especially for his opinions, many of which have seen him attract criticism, especially his views on vaccinations, abortions, and diversity. Nonetheless, Powell has earned his bragging rights as one of the foremost leaders of the crypto market. 
While there are speculations about his departure, the former Kraken boss claimed in an interview with Fortune that he had become bored of working long hours and doing day-to-day managerial duties, ending rumors that his declining public image was responsible for his decision. Powell noted that he was looking forward to exploring other areas of his life.
According to him,
For me, this is about spending more time on stuff which I'm good at and enjoy doing, like working on product and industry advocacy stuff.
Powell oversaw the expansion of Kraken in his 11 years as CEO, making it one of the largest cryptocurrency exchanges in the world by market share. Kraken had over $160 billion in trade volume in both the first and second quarters of 2021 while being eclipsed by Binance and Coinbase.
Powell and Kraken have, however, not managed to stay clear of controversy. After two years of inquiry, the U.S. Department of Justice fined Kraken in July for breaking sanctions rules by allowing Iran, Cuba, and Syria to trade on its platform.
The former CEO later expressed his belief that people should be allowed to trade cryptocurrencies from anywhere in the world. He wrote on Twitter,
Bitcoin is the embodiment of libertarian values, which strongly favor individualism and human rights. Our mission at Kraken is to bridge individual humans out of the legacy financial system and bring them into the world of crypto, where arbitrary lines on maps no longer matter, where they don't have to worry about being caught in broad, indiscriminate wealth confiscation.
His views were strongly criticized on social media, leading to a further decline in his public image.
Latest News