Certik: Crypto Has Lost Over $1 Billion to Hacks
Certik noted that the crypto industry has lost over $1 billion to exit scams, flash loan attacks, and exploits.
Crypto hackers use different tactics to exploit their users, including posting fake job ads.
---
According to cybersecurity company CertiK, as of August 2023, the crypto industry had lost $1 billion as a result of exploits, exit scams, and flash loan attacks. According to the research, fraudsters stole more than $45 million worth of digital assets in August, pushing the year-to-date (YTD) losses to $997 million.
Certik noted that the losses incurred in August exceeded $45 million. As per the report, scam victims lost $26 million to exit scams in August and $6.4 million to flash loan attacks. In addition, about $13.5 million was lost to exploits.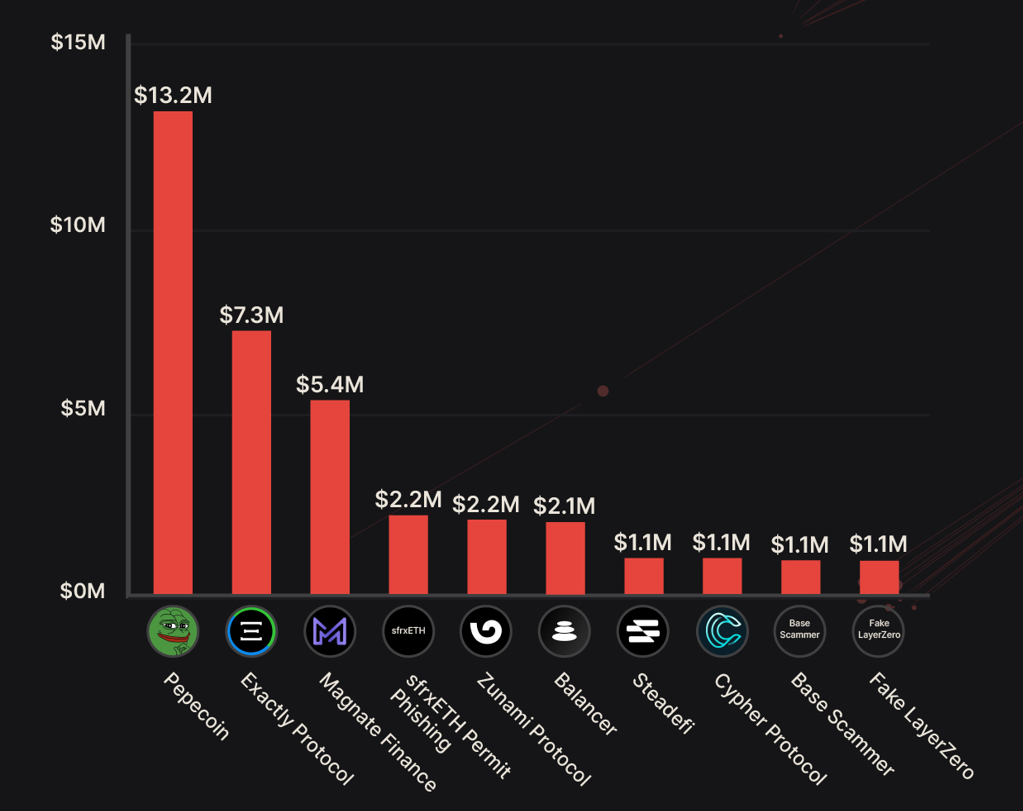 Certik noted that the attacks on Exactly Protocol, Zunami Protocol, and PEPE contributed to the overall sum lost. Although the losses for August are still quite significant, they are much lower than the $486 million losses recorded in July.
De.Fi, a Web3 data outlet, reported losses totaling about $486 million in July 2023, with the Multichain attack accounting for about $231 million of those losses. Similarly, May recorded the highest number of exit scams, but the PEPE event put August extremely close to that number.
Flash loan attacks have been a common occurrence in 2023. More than $261 million has been lost to flash loan attacks this year, with March recording the highest number of these attacks ($200 million).
Web3 exploits and hacks are not the only forms of crypto fraud. The Federal Bureau of Investigation (FBI) recently revealed that fraudsters now employ different tactics to sway their victims. Some of their well-known strategies involve social media impersonation, malware, and fake job postings.
As per the FBI's notice, some of these fake jobs persuade victims to take part in crypto fraud. In addition, the victims of these schemes are often subjected to inhumane experiences. Si, the FBI advised job seekers to be cautious of job postings offering overly lucrative pay or incentives.
Latest News