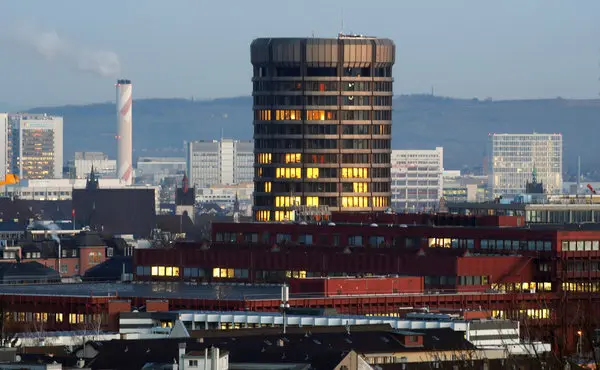 BIS Partners With Multiple Countries for CBDC Payments
The Bank for International Settlements believes CBDCs would aid international payments, making it a faster and more reliable.
A report on Project Icebreaker is expected in early 2023.
So far, China has designed the most successful digital currency and recently expanded the trial of its digital Yuan.
---
The Bank for International Settlements, or BIS, has announced that it will collaborate with the central banks of Sweden, Israel, and Norway to evaluate how central bank digital currencies, or CBDCs, might be used for global retail and remittance payments.
The partnership, which was tagged "Project Icebreaker," will involve the BIS Innovation Hub's Nordic Centre assessing essential features and the technological viability of integrating domestic CBDC systems. CBDCs have become a popular choice amongst central banks. While there is a strong need for clarity, financial experts believe a digital currency will improve the global financial landscape.
According to the BIS, issues with cross-border payments still include high costs, low speeds, restricted access, and insufficient transparency. The International Monetary Fund recently claimed that CBDCs might lower costs for international payments, giving many countries a reason to explore this option.
The BIS has already begun to take steps to test the relevance of a CBDC for international payments. The bank's Innovation Hub recently announced the success of a project involving many Asian CBDCs that supported the transfer of more than $22 million in foreign exchange.
The BIS, an organization made up of 61 central banks from around the world, has innovation hubs set up across the globe with the aim of exploring how new financial technologies, such as CBDCs, can be implemented.
The project Icebreaker will examine CBDC concepts and architecture as well as related policy issues, according to Beju Shah, director of the Innovation Hub Nordic Centre. The project will improve cross-border payments utilizing CBDCs by lowering costs and boosting speed and transparency. According to officials, a final report is to be expected in the first quarter of 2023.
Reacting to the partnership, Beju said,
This first-of-a-kind experiment will dig deeper into the technology, architecture and design choices and trade-offs, and explore related policy questions. These learnings will be invaluable for central banks thinking about implementing CBDCs for cross-border payments.
Andrew Abir, Deputy Governor of the Bank of Israel, remarked that the partnership would be of great value to Israel, which sees cross-border payments as a priority. According to Andrew, Project Icebreaker will help Israel work on its digital shekel. He said,
Efficient and accessible cross border payments are of extreme importance for a small and open economy like Israel and this was identified as one of the main motivations for a potential issuance of a digital shekel. We are privileged to be exploring the topic in this project together with partners that have vast knowledge and experience on CBDCs as well as on cross-border payment policies. The results of the project will be very important in guiding our future work on the digital shekel.
Sveriges Riksbank, the Bank of Israel, and the Central Bank of Norway have all been exploring the benefits of introducing their various CBDCs. So far, China appears to have made the most progress in the digital currency space as it recently expanded the trial of the digital Yuan to broader regions.
Latest News