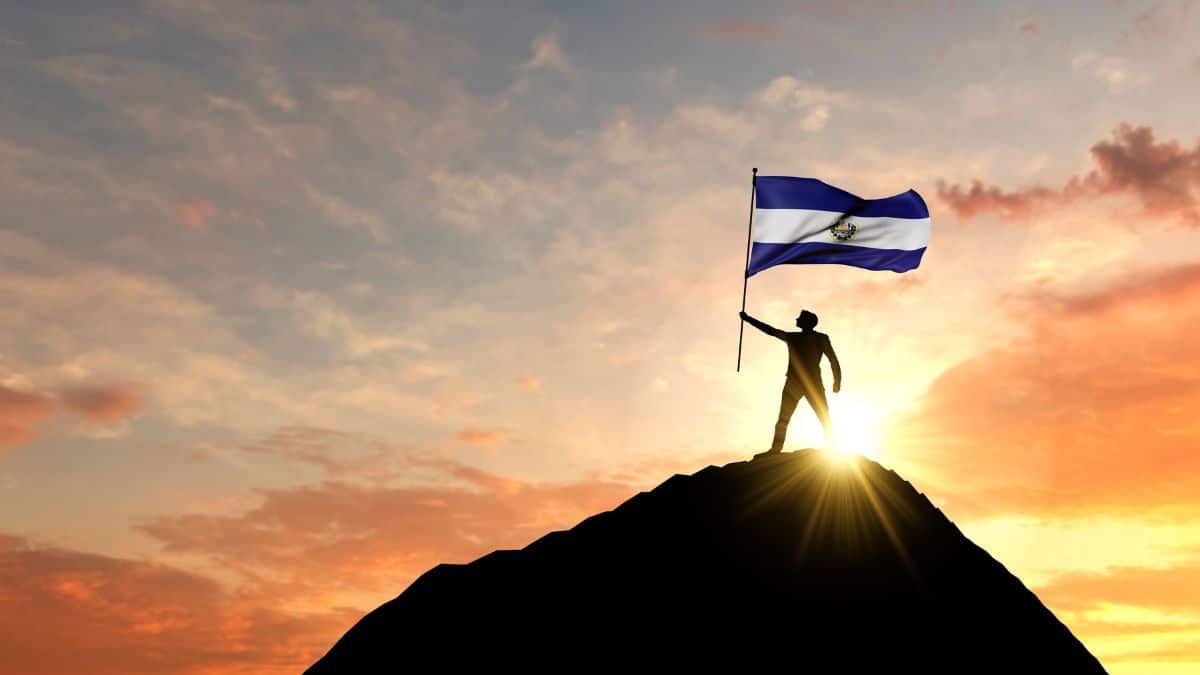 Tether Named as an Investor in El Salvador's Renewable Energy Project
El Salvador has announced $1 billion in commitments for its renewable energy project from Tether and other firms.
The renewable energy project of 241 megawatts called Volcano Energy will be established in Metapán.
The renewable energy site will comprise 169 MW of photovoltaic solar energy and 72 MW of wind energy.
The initial investment will be around $250M and the initial computational power will be around 1.3 EH/s.
---
In an attempt to expand its presence in countries around the globe, Tether, the firm behind the world's largest stablecoin by market capitalization, USDT, has recently partnered with multiple firms. The stablecoin issuer's latest investment has been confirmed in the renewable energy project of the first country to adopt Bitcoin, the world's biggest crypto coin, as legal tender, El Salvador. The stablecoin firm and El Salvador will put together close to $1 billion in the renewable energy initiative.
El Salvador adopted Bitcoin as legal tender in September 2021, and it has been almost two years since that event happened. The leading country in Central America continues to push for Bitcoin adoption across the nation. Authorities are working together to construct a renewable power generation precinct in Metapán, a city and municipality in the Santa Ana department of El Salvador.
The precinct will make use of solar and wind energy and will be monetized by using this energy for Bitcoin mining operations. It seems that El Salvador has partnered with Tether to make the Central American nation a hub for BTC mining via renewable resources.
As per a press release shared on social media platform Twitter, the goal is to "position El Salvador as a prominent global player in the Bitcoin mining industry, while simultaneously promoting energy competitiveness, diversification, and geographic expansion for the Bitcoin network, as part of our unwavering commitment to establishing a global Bitcoin standard."
"With a focus on a debt-free approach, we are constructing a pathway to our geothermal future within the volcanic region, integrating solar and wind projects. We are commencing this transformative journey with the development of a 241 MW renewable power generation park in the Metapán region of El Salvador. Located in the El Shiste hamlet, within the municipality of Metapán, Santa Ana, this chosen site boasts exceptional solar and wind energy yields in the country," said the release.
Tether is one of the investors involved in the creation of Volcano Energy, a 241 megawatt renewable energy park that is under construction in the Central American nation. The site will be based in Metapán and will comprise 169 MW of photovoltaic solar energy and 72 MW of wind energy.
El Salvador has announced $1 billion in total commitments with the help of Tether and other investors "for the establishment of one of the world's largest Bitcoin mining farms, with an initial computational power surpassing 1.3 EH/s." The first investment comes at around $250 million, "bootstrapped by key Bitcoin industry leaders, with collaboration from top developers and manufacturers of renewable energy technology, as well as Bitcoin mining experts on a global scale."
It is also crucial to note that the government of El Salvador will play a vital role in the establishment and maintenance of Volcano Energy and will therefore own 23% of the proceeds. On the other hand, Tether and other investors will own 27% of the proceeds, while the rest of the 50% will be reinvested in the project.
The hashrate of 1.3 EH/s will put Volcano Energy somewhere in the top 20 Bitcoin mining pools, a significant development for El Salvador. Commenting on this development, Tether chief technology officer Paolo Ardoino stated that this investment fulfills his firm's wishes to invest in renewable sources of energy as well as in the Bitcoin mining industry.
"Currently, more than 52% of Bitcoin mining is being done sustainably. We believe this percentage will significantly increase in the coming years through important investments like ours," said Volcano Energy CEO Josue Lopez.
As reported earlier by Bitnation, Tether also decided to expand its presence in Georgia, a country at the intersection of Europe and Asia. The stablecoin issuer invested in CityPay.io, a local payment processing firm.
Latest News