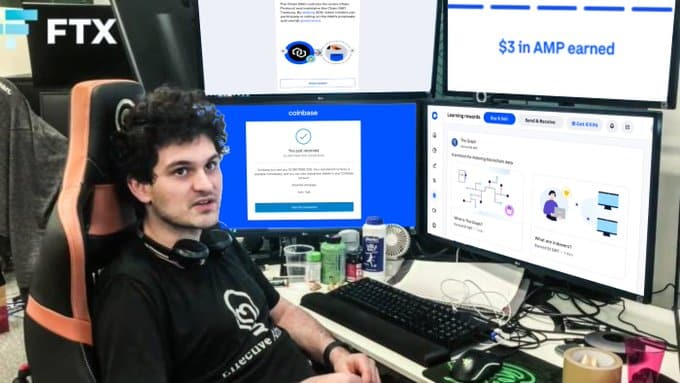 Sam Bankman-Fried is "Deeply Sorry" For FTX's collapse
Sam Bankman-Fried is under investigation in the US and the Bahamas.
SBF regrets filing for bankruptcy, noting that if given enough time, he would have rescued the exchange from collapse.
---
Former FTX CEO, Sam Bankman-Fried, offered a heartfelt apology to the FTX team in a letter, claiming he was "deeply sorry" for the misfortune the exchange faced. The 30-year-old also opened up about the reasons behind the company's failure.
Bankman-Fried insisted that if given enough time, he would have saved the struggling exchange. The former billionaire pointed fingers at the market condition, which he said affected the value of FTX's assets. SBF, as he is affectionately known, stated that November's "run on the bank" reduced FTX's collateral to about $9 billion, with $8 billion in liabilities. The developer also claimed he "did not realize the full extent of the margin position, nor did I realize the magnitude of the risk posed by a hyper-correlated crash."
He wrote,
I feel deeply sorry about what happened. I regret what happened to all of you. I didn't mean for any of this to happen, and I would give anything to be able to go back and do things over again. You were my family. I've lost that, and our old home is an empty warehouse of monitors.
SBF, who resigned as the exchange's CEO, claimed he had no one to turn to since FTX collapsed. Formerly hailed as a "crypto saviour," Bankman-Fried went from grace to grass in a couple of hours and quickly became a key suspect in FTX's collapse.
The American entrepreneur blamed his failure to exercise oversight for the company's demise. Bankman-Fried appeared to regret not being "more skeptical of large margin positions."
I believe that a month earlier FTX had been a thriving, profitable, innovative business. Which means that FTX still had value, and that value could have gone towards helping to make everyone more whole. We likely could have raised significant funding; potential interest in billions of dollars of funding came in roughly eight minutes after I signed the Chapter 11 docs," SBF wrote.
The disgraced FTX founder believes the exchange has the potential to survive, writing that" maybe there is still a chance to save the company." SBF claims that "there are billions of dollars of genuine interest from new investors that could go to making customers whole." He, however, said he "can't promise you that anything will happen, because it's not my choice."
Bankman-Fried has been immersed in controversy, with recent findings showing that he and other key executives mismanaged corporate funds. SBF is currently under investigation in the United States and in the Bahamas, where he resides.
Several FTX employees said they had no idea the exchange mismanaged funds and affected their life earnings. Many are coming to terms with getting a new job and building their career from scratch.
Latest News