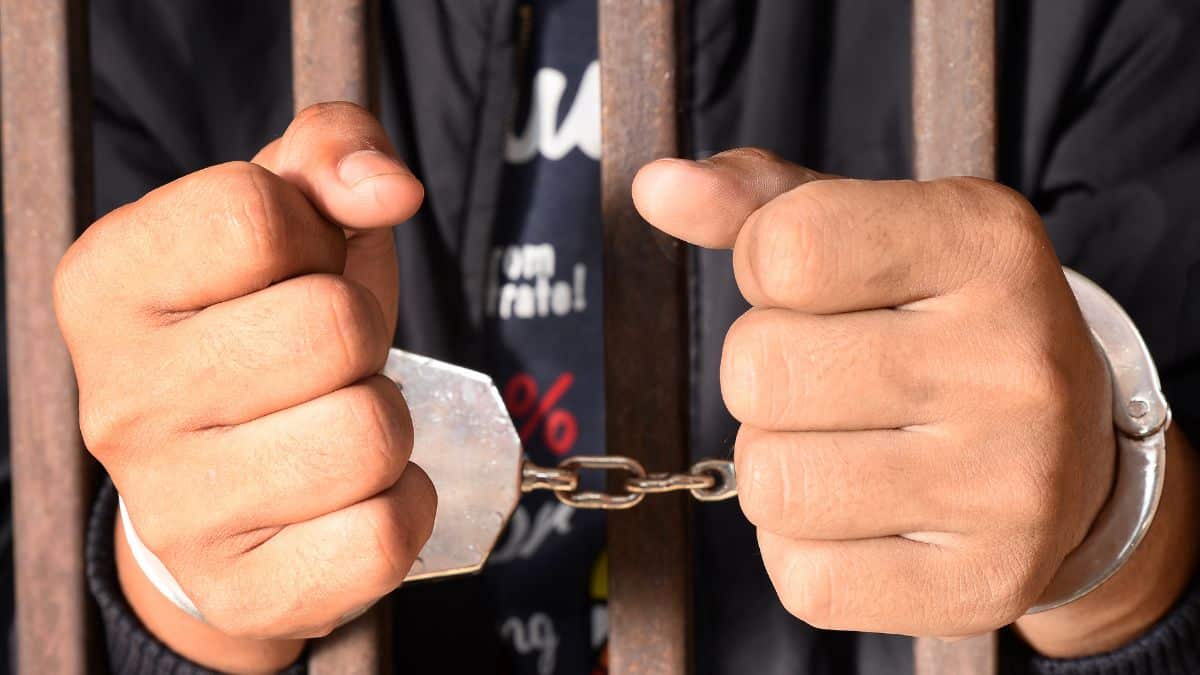 Mutant Ape Knockoff NFT Collection Creator Arrested For $3B Fraud
The creator of a Mutant Ape Yacht Club knockoff NFT collection, Aurelien Michel, has been arrested in New York on Jan. 4.
Ivan J. Arvelo, Special Agent in Charge of Homeland Security Investigations (HSI), made the arrest on at John F. Kennedy International Airport.
As a part of the alleged fraud, NFTs were sold to investors by promising them a variety of rewards and incentives.
The creator admitted to the perpetration of a rug pull saying he "never intended to rug but the community went way too toxic."
---
Aurelien Michel, the creator of a Mutant Ape Yacht Club knockoff NFT collection — Mutant Ape Planet — has recently been detained in New York for allegedly perpetrating a rug pull scheme to defraud investors of $2.9 million.
Ivan J. Arvelo, Special Agent in Charge of Homeland Security Investigations (HSI), made the arrest on January 4 at John F. Kennedy International Airport in New York. He stated that French national Michel stole "nearly $3 million from investors for his own personal use."
As part of the alleged rug-pulling scheme, NFTs were sold to investors by promising them a variety of rewards and incentives in an effort to raise demand for and the value of their brand-new NFTs.
These advantages included exclusive chances to make extra money, giveaways, rewards, and other benefits. After paying their cryptocurrencies and receiving the NFT, buyers, however, received none of the benefits, and their funds were transferred from the Mutant Ape Planet NFT project to wallets under the defendant Aurelien Michel's control. Arvelo stated:
"As alleged, Aurelien Michel perpetrated a 'rug pull' scheme – stealing nearly $3 million from investors for his own personal use. Purchasers of Mutant Ape Planet NFTs thought they were investing in a trendy new collectible, but they were deceived and received none of the promised benefits."
As per the report by the United States Department of Justice, Michel used millions of dollars' worth of cryptocurrencies that belonged to NFT buyers for his personal benefit.
Interestingly, the statements in the press release reveal that the French national admitted to the community via a social media chat about his perpetration of a rug pull, saying he "never intended to rug but the community went way too toxic."
Notably, Mutant Ape Planet was a knockoff of the popular Mutant Ape Yacht Club NFT collection on the Ethereum blockchain. Each NFT issued by Mutant Ape Planet was claimed to be unique, freely transferable, and granted buyers full ownership of that particular NFT. The collection was sold for 567 ether in total; however, since its launch in January 2022, both the average price and sales volume have plummeted.
Following the arrest of the creator, the collection holders have been sharing their point of view, pointing out that he tried to lay the responsibility for his absence on the community, which had become dubious due to the lack of activity.
According to a DappRadar analysis published on December 21, "rug pulls," a type of exit scam in which the developers of a project abruptly abandon or withdraw liquidity from the platform, became one of the most common types of attack in 2022, responsible for 119 incidents and $200 million in drained funds.
Latest News