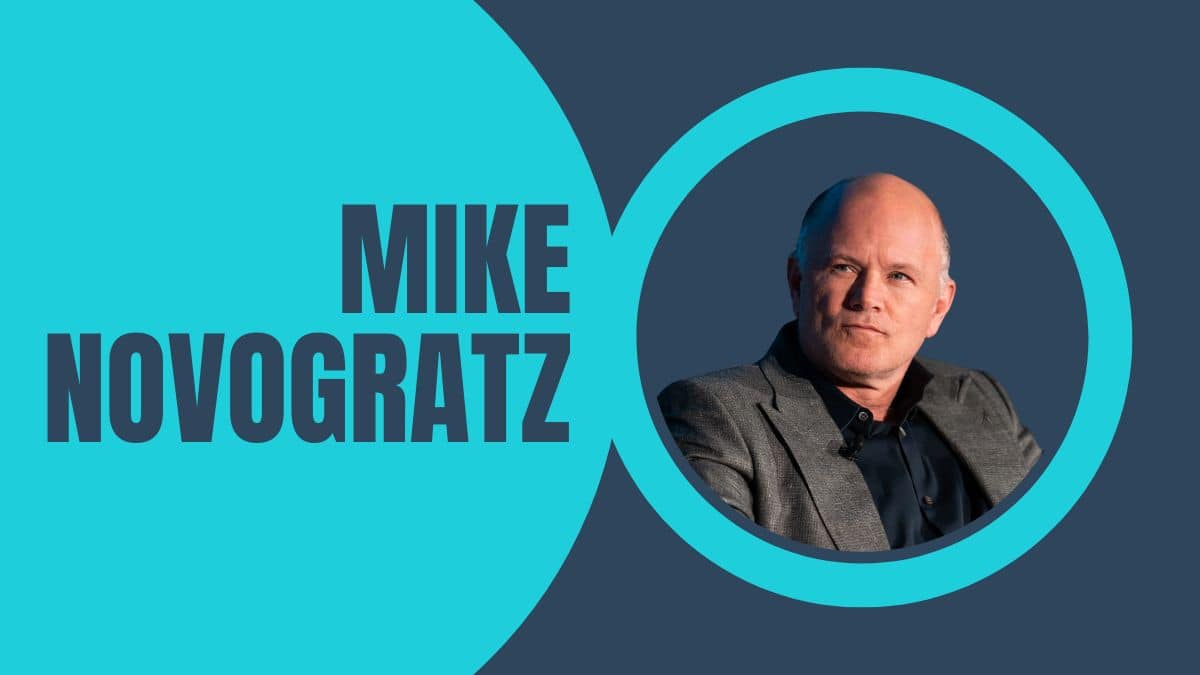 Mike Novogratz Says that he Wants to Punch FTX Founder SBF
Billionaire investor Mike Novogratz stated that his "toxic masculine side" wants to punch Sam Bankman-Fried in the jaw.
He also wants to punch the CEO of Digital Currency Group CEO Barry Silbert along with SBF.
Galaxy Digital lost over $77 million due to the FTX crash which could've been more if Novogratz didn't receive warning from a friend.
The executive warned that if BTC fails to make a new all-time high in the next three years, he and other crypto investors will be in big trouble.
---
The crypto industry has been hurt a lot by the collapse of crypto exchange FTX under the leadership of its founder Sam Bankman-Fried who pleads not guilty to all the charges that the authorities have brought against him. Interestingly, the CEO of Galaxy Digital, an investment firm, Mike Novogratz, stated that he wants to punch Bankman-Fried, also known as SBF in the crypto space.
As per a report from Bloomberg, Mike Novogratz stated that the collapse of the crypto cost Galaxy Digital close to 77 million USD and he stated that the losses could've been worse if a billionaire friend of his did not warn him following his talk with SBF. It seems that the billionaire friend knew about the crypto entrepreneur's issues and the upcoming collapse of FTX crypto exchange.
Mike Novogratz stated he wishes he dumped more cryptocurrencies both in early 2022 and prior to the collapse of the exchange in November. Interestingly, the billionaire confirmed that he was able to secure more than $1 billion by the end of 2021 following the bull run and while he sold some of his bag for profit, he wishes that he would have sold more.
"The toxic masculine side of me would like to punch them both in the jaw," Novogratz says of Bankman-Fried and Digital Currency Group CEO Barry Silbert. To SBF, he says: "You've got to be f***ing kidding me. Like, really, you a*****?"
Despite the ongoing crypto winter and uncertain times in the crypto industry, Mike Novogratz stated that the industry will see good weather soon. He added that he is ready to "walk through the mud" to capitalize on the booming industry. Additionally, the billionaire investor stated that if the world's biggest crypto coin, Bitcoin (BTC), fails to make a new all-time high in the next three years, he and other crypto investors will be in big trouble as the confidence in crypto assets will drop significantly.
As earlier reported by Bitnation, Galaxy Digital acquired GK8, an institutional digital asset self-custody platform that was previously a subsidiary of bankrupt crypto lender Celsius Network. On the other hand, Celsius is selling its assets so that it can pay back all the creditors to which it owes a substantial amount.
Mike Novogratz has made some bullish predictions on Bitcoin and recently predicted that Bitcoin will hit a price tag of $500,000 but "not in five years" due to unfavorable market conditions. He also added that more secure and scalable systems and networks are needed before the next Bitcoin bull market.
Latest News