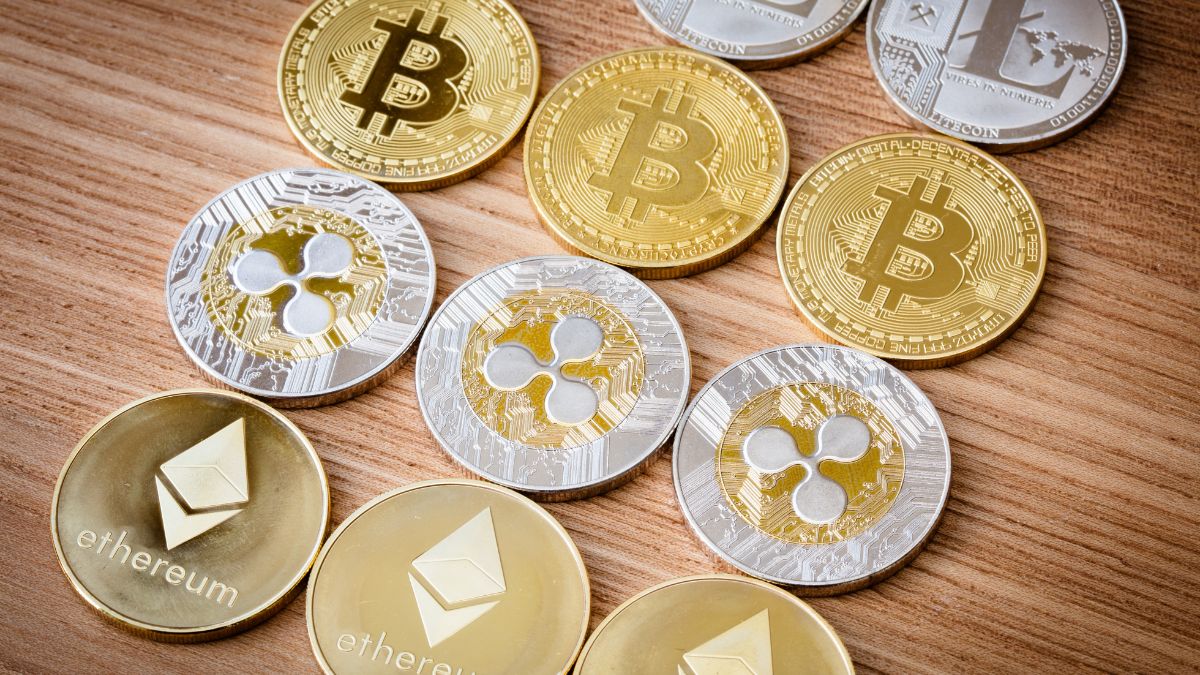 Bitcoin Fails To Create Upside Momentum, Altcoins Sluggish: Performance Report
Leading crypto coin Bitcoin (BTC) failed to break past and hold above $17k while Ether (ETH) retain its price action above $1,200.
The best performing tokens Quant (QNT), Trust Wallet Token (TWT), Terra Classic (LUNC), and Bitcoin SV (BSV).
The worst performing cryptocurrencies are Helium (HNT), Compound (COMP), Celo (CELO), and Synthetix (SNX).
A total of $19.90 million were liquidated in the last 24 hours from the crypto space.
---
The crypto market performance report confirms that the world's biggest cryptocurrency, Bitcoin (BTC), has failed to maintain higher prices and break into an uptrend due to a lack of buying volume in the crypto space. Thursday was not quite optimistic for traders either, with many trading pairs being sluggish as well.
As of 10:16 am ET Dec. 8, the price of the leading crypto coin has jumped just 0.42% in the last 24 hours and the price of 1 Bitcoin is around $16,912. The nearest resistance for BTC has been seen north of $17,000 while the nearest support for the biggest crypto coin by market capitalization stands at $16,500 price region.
Additionally, it is also crucial to note that the fear and greed index has dropped to 25 from a value of 29 as noted in our Crypto Market Performance Report for Dec. 7. Moreover, sentiment of the market has also changed from "Fear" to "Extreme Fear" which confirms that investors are unsure of what the future price movment will be and hence, uncertainity, volatility, and panic can be expected if situation does not improve.
It is also crucial to note that the market capitalization of the entire crypto space in the last 24 hours has has risen by 0.52% which is not enough to confirm a change in the trend. The current value is much lesser than $1 trillion and is significantly down from the all-time high above $3 trillion. The number of cryptocurrencies has surpassed the 21,000 and it seems that the development of crypto projects is not slowing down despite the prevailing crypto winter.
The second-biggest cryptocurrency in the crypto space, Ether (ETH), has outperformed BTC and is up 1.28% in the last 24 hours and is priced at $1,248 at the time of publication. The trading volume of the world's 2nd biggest crypto coin has dipped by almost 19.25%, while that of BTC has also dropped by close to 20%.
According to the data from Coinglass, the total crypto market liquidation in the last 24 hours amounts to $19.90 million of which, Bitcoin makes up $2.09 million while Ether makes up $5.07 million.
Excluding Bitcoin and Ether, the other top 10 cryptocurrencies in the industry are Binance Coin (BNB), Ripple (XRP), Dogecoin (DOGE), Cardano (ADA), and Polygon (MATIC).
All of them are green today with BNB up 1.59% to $287.82; XRP up 1.71% to $0.3887; DOGE up 1.25% to $0.09716; ADA up 0.30% to $0.3118; and MATIC up 2.69% to $0.9097.
On the other hand, the worst performing tokens in the last 24 hours among the top 100, excluding the top 10, are Helium (HNT), Compound (COMP), Celo (CELO), and Synthetix (SNX).
Interestingly, HNT was down 1.95% to $2.08; COMP was down 2.25% to $37.72; CELO was down 2.18% to $0.5862; and SNX was down 2.14% to $1.94.
Finally, the best performers in the top 100, not considering the top 10 cryptocurrencies are Quant (QNT), Trust Wallet Token (TWT), Terra Classic (LUNC), and Bitcoin SV (BSV).
QNT was up 3.35% to $120.39; TWT was up 9.99% to $2.62; LUNC was up 4.67% to $0.000172; and BSV was up 7.20% to $43.86.
Latest News