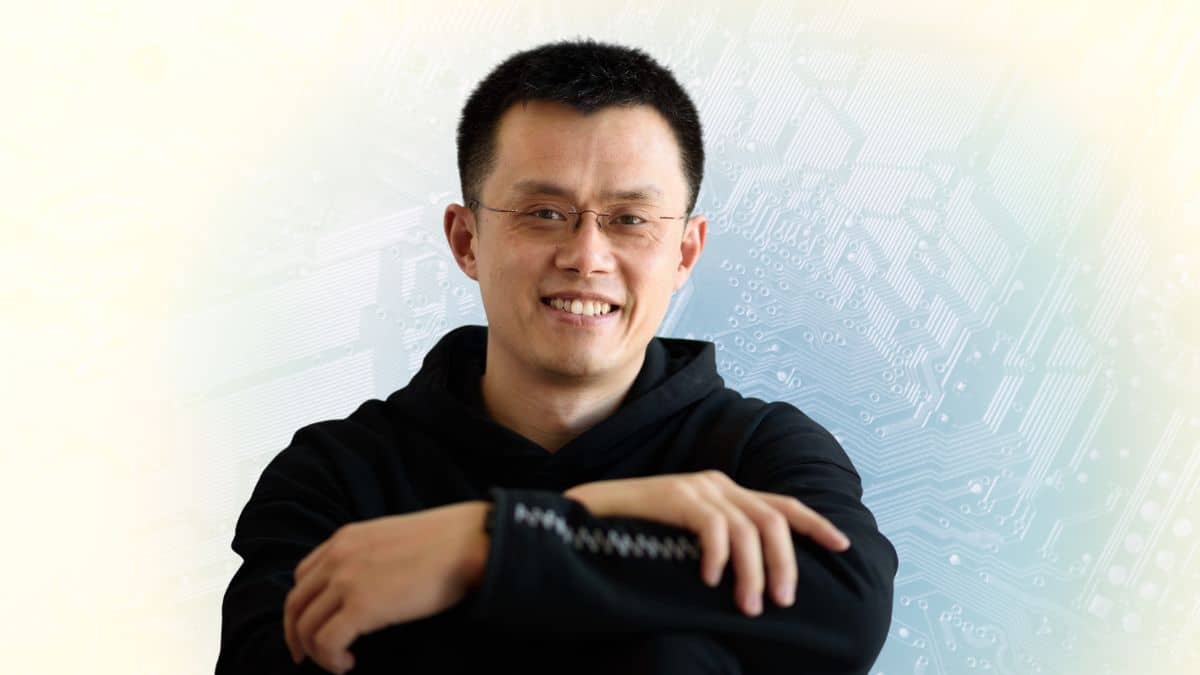 Binance CEO Partners With MasterClass For Crypto Courses
Binance CEO and co-founder, Changpeng Zhao (CZ) will be leading a course on crypto and blockchain in partnership with MasterClass.
The class has been named "Crypto and the Blockchain" and it is set to last for over 3 hours and 40 minutes.
The master class will cover various topics including crypto, blockchain, decentralization finance, DAOs, Web3 and much more.
Along with CZ, the course will feature Coinbase executive Emilie Choi, a16z founder Chris Dixon, and Nobel Prize-winning economist, Paul Krugman.
---
As per an announcement on December 8, the CEO and co-founder of the world's biggest crypto exchange, Binance, Changpeng Zhao, will be teaching a cryptocurrency and blockchain course to the "crypto-curious" audience. This can be seen as an attempt to increase interest in blockchain and revive the enthusiasm in the crypto space that was seen in 2021 during the bull cycle.
While the course will be led by the CEO of Binance, who is also known as "CZ" in the crypto space, it is a result of the partnership between the leading crypto exchange and MasterClass, an American online education subscription platform on which students can access tutorials and lectures pre-recorded by experts in various fields.
According to a Binance blog, "the class is aimed at the "crypto-curious" and is meant to guide them through essential topics and need-to-know principles regarding blockchain." The class has been named "Crypto and the Blockchain" and as per the announcement, it is set to last for over 3 hours and 40 minutes, covering various topics on crypto, blockchain, decentralization finance, DAOs, Web3 and much more.
"Throughout our human history, every time we can increase the freedom of something without sacrificing other aspects — security, ease of use, fees, etc. — our civilization advances." — said the blog.
Interestingly, this is a joint effort from MasterClass and Binance to educate potential crypto investors and people who have money invested in crypto on how and what to invest in so that they are able to make sound judgements and do not get stuck in misleading marketing tactics.
Leading experts in the DeFi and crypto space will be a part of the class as well and will explain the entire structure of the crypto space and how blockchain technology works. Additionally, along with Changpeng Zhao (CZ), the experts present will be Emilie Choi, President and COO of Coinbase; Chris Dixon, founder and Managing Partner of a16z Crypto; and Paul Krugman, author, NYT columnist, and Nobel Prize-winning economist.
Moreover, the master class will help its viewers understand what is going on in the crypto space and where it is headed. There are several concerns in the current period and the experts will answer all those questions in the class.
"There are new business models that can be built using this new technology, which you cannot build using the old financial system." — read a statement.
It is also crucial to note that along with the master class which will last over 220 minutes, Binance has also announced the creation of six courses and 29 modules through Binance Academy to teach basic knowledge about cryptocurrencies and blockchain technology.
Additionally, on December 7, the crypto exchange announced new courses and quizzes and upon completing them, the participants could gain rewards in BNB, BUSD, POLYX, and ALGO as Christmas gifts.
With the potential acquisition of Indonesian crypto exchange Tokocrypto, and the re-entry into the Japanese market with the acquisition of Sakura Exchange BitCoin, Binance continues to dominate the crypto space.
Latest News