How To Sell Photos Online and Get Paid Fast
As a photographer, you understand the importance of establishing many revenue streams for your work. To that end, I've compiled a list of sixteen of the most reliable online photo-selling platforms for your perusal. We'll go over the benefits and drawbacks of each service and offer advice on how to maximize your experience and how to make money online.
How Can You Earn Money From Photographs?
Creating a company around shooting photos or performing weddings is enjoyable. What, though, if you just don't trust yourself to accomplish that? The solution is staring you in the face: putting your pictures up for sale online.
There is a plethora of alternatives available. Some of the most well-known are stock picture websites. In addition, there are a select few online marketplaces where you may offer your photographs for sale to end users or as fine art.
Stock Photography Websites
There are two main reasons why stock picture websites are so important. First, they market your work for you. Once the pictures have been uploaded, all that's left to do is wait for the money to roll in.
But stock picture companies do more than just assist you make money from your photographs online; they also offer insights into industry developments. In other words, they provide guidance as to which pictures are most likely to generate revenue.
This website provide a lot of stuff, and it keeps growing by the minute. As a result, your pictures will be up against millions of others on the web.
The time it takes to edit and work on photographs before uploading is another drawback. When it comes to making money off of your photography, stock picture websites are quite particular. There are several standards to uphold in terms of image quality and required metadata.
Alamy
Alamy was founded in 1999 and is a British stock photography website. To date, it contains approximately 60 million photographs and videos. There is logic to this massive volume of data. That's in part because it pays a 50% royalty on all photo sales.
Even if the commissions are substantial, you are not obligated to sell only to them. I think this is one of the best places to sell images online because of this reason.
iStock Photo
A microstock division of Getty Images, iStockphoto is a popular stock photo website. If you're just getting started selling stock photographs online, this is a highly trafficked marketplace to do so.
If you want to learn more about online photography sales, iStock's popular forums and resources are a great place to start. When you don't know where to start, this is a great resource.
The base royalty rate per download is 15%. Depending on how well received your photographs are, this percentage can rise to 45 percent. You will only get 15% of the sale price if the consumer pays using membership credits.
iStockphoto will pay you 22-45% more for exclusive content. This pricing is valid for a 30-day notice contract.
Shutterstock
There are 184 million photos and 91 million videos available on Shutterstock. Since its inception in 2003, the company's sales have increased annually. In 2017, 172,000,000 pictures were downloaded on their website.
When you sell a photograph online, you might earn as much as 30 percent of the purchase price just for uploading it. Payments range from $0.25 to $28 and are proportional to the image size you submit.
The nicest part is that you get to maintain the copyright and continue to make money off the photographs in other contexts.
Dreamstime
If you wish to sell your images online, this agency is a great option similar to iStock and Shutterstock. It's simple to use, and its prerequisites are lower than those of its competitors.
The fact that you, the user, get to act as gallery curator makes Dreamstime unique. By doing so, you'll be able to exert more command over the internet sale of your photographs. This service is more akin to a hosting service in that regard.
But that doesn't give you carte blanche to share everything and everything. There will still be moderation of your submissions to prevent rule breaking. You can't share anything like illegal copies or graphic violence. However, once your pictures are up, you may start making money if you follow the rules.
Your base commission rate for a non-exclusive image is 25%, with the exclusive option increasing to 27%. The percentages can rise to 45% and 49.5%, respectively, the more images you sell.
BigStock
BigStock contains, for the most part, every function standard to microstock platforms. It seems to function similarly to popular stock photo sites like Shutterstock, Dreamstime, and iStock. But its credit system is what truly sets it apart. So it's also novel to use this website to sell photographs online.
Traditional methods of payment are accepted for the purchase of stock photography. As they do so, though, they accumulate credits that may be used to access additional features and information. That doubles your potential income.
You earn commission for every credit-card-paid photo sale made on your website. For instance, if the image is little, you make fifty cents, but if it's super huge, you make three dollars. Meanwhile, the standard commission rate for Bigstock partners remains at 30%.
The more people that buy your stuff online, the more money you'll make each download. If a photo of yours is downloaded 199 times, for example, you will receive 25 cents. Instead of a dollar, you'll get 38 cents every time one of your photos is purchased more than 50,000 times.
CanStock Photo
You'll find that uploading your monetary-themed images to microstock companies isn't exactly a streamlined process. It's possible to spend a lot of time on the process of creating photo keywords. It's already a pain to add new files, and it's even more annoying to have to deal with model releases each time.
Thanks to Canstock Photo, you won't have to deal with any of that hassle. SpeedSubmit allows you to quickly add releases to several images at once. If you'd rather not manually add keywords to each of your photographs, you may submit a text file instead. The less time you spend preparing your images, the sooner you can start making money, therefore this method is ideal.
One dollar is earned for each little JPEG file and two and a half dollars for each really huge file sold as immediate downloads (one-time transactions). Pay 50 cents or 2.50USD for downloads using credit.
Fotolia/Adobe Stock
Another option for finding stock photos is Adobe Stock, formerly known as Fotolia. Over 57 million pictures are represented. In 2014, Adobe repurchased this domain and began incorporating it into its Creative Cloud offering. The range of possible royalties is from 20 to 46 percent.
The site's rapid payment of royalties is its strongest feature. Some services don't start charging until you hit a certain financial milestone, or after a certain amount of time has passed, like 30 days.
It would be to your advantage to expose your photos to the site's four million monthly visitors.
Getty Images
If not the most prominent, this business is certainly among the best. Since its inception in 1995, it has grown to become one of the most popular online resources for stock and editorial photography.
As was previously stated, iStock operates as Getty Image's microstock photography division. On the other hand, they make thousands of dollars off of the sale of high-end material via GettyImages.
Due of the lack of commitment required on iStock, users are willing to spend a few bucks for a single image. On the other hand, a Rights Managed license is required for use of Getty Images. This implies that you are not actually purchasing the images themselves, but rather the license to use them in certain mediums.
Getty Images is notoriously difficult to gain access to because of its exclusive clientele. In order to apply, you must provide six photographs. The content you submit will be evaluated by Getty to see if it fits the criteria for iStock or Getty.
To those who are accepted, commission rates of up to 20% are on the table. Since photos on the site may fetch hundreds of dollars each, that cut might be pretty lucrative.
Stocksy
Although Stocksy is not the largest website of its kind, it is also not the smallest. It's widely recognized as the web's most creative stock photography agency. Therefore, it is without a doubt the go-to place for publishers seeking fresh photographs.
You'll see that the requirements on this site are rather stringent. Finding the perfect photographs and making sure they are in pristine condition to use on this page might take more time than you anticipate.
They also demand that you have sole resale rights to your creations. You might expect to recoup anywhere from fifty percent to seventy-five percent of your initial investment.
Photocase
Comparatively, this German firm is far smaller than the majority of the other stock picture businesses here. However, in my opinion, it provides quality on par with Stocksy at a cheaper price.
Pictures in Photocase aren't generic in any way. Instead, they have a genuine, natural quality. Thus, this is a great choice if you don't want your photographs to be lost in a sea of mediocrity. The company's size also means that you won't be up against as many other photographers.
Photocase is a prominent stock photography website despite its lower profile compared to competitors. Why? Because it gives those who don't want to spend money on Stocksy but still don't want stock photographs a choice.
Furthermore, Photocase offers a novel method of transaction. You'll get 20% initially, and it might grow to 50% after more people start using your images.
You may learn more about how commissions work by perusing their point system.
Please don't let the fact that Photocase is a rather little operation deter you. They put a higher premium on their photographers than their competitors. You have nothing to lose by giving it a shot, and you may perhaps find some success in it financially.
Alternatives to Stock Photography Platforms
You may make money off of your images without using stock photo websites. Additionally, there are a plethora of different choices available to you.
The sites on our list provide a wide variety of services. Please peruse them at your leisure to choose the one that best suits your needs.
Wirestock
Wirestock is a useful program that may assist you in marketing your images on many websites. The photographs may be submitted to stock photo websites like Shutterstock and Depositphotos. Quickly and easily with a single mouse click, simultaneously.
Wirestock's software automatically handles captioning and keywording, which is a huge time saver. How straightforward it is to locate your pictures will have a direct impact on your future sales and earnings. And the extent to which their essence is conveyed by the keywords. Having Wirestock take care of this boring task is a huge help.
Instead of having to manage various platforms, producers can just focus on making content thanks to Wirestock.
Photoshelter
Don't have any desire to upload photos to a stock photography website?
If so, Photoshelter is a great choice. Your website may be equipped with an e-commerce platform tailored specifically to the photography industry with the help of this solution.
This service has a lot of upsides. To begin with, it serves as a cloud service for storing your photographs. Additionally, it offers a user-friendly design, support for several social networking platforms, and a respectable search engine optimization (SEO) component.
If you upload them to Photoshelter, you get to choose how they're displayed. It's great since it doesn't mix your photographs in with those of your rivals.
500px
In the previous few years, 500px has risen to prominence as one of the most visited photography websites worldwide. It's helping to fill the hole left by Flickr's decline in popularity. As far as internet photo collections go, I haven't found a better one.
In addition to serving as a place to keep your photographs, 500px also serves as a marketplace where your customers may buy them. You can also see how popular your photos are and how many people have liked them in the "like" and "photo view" sections.
Using this service, you may track down specific information about the origins of these engagements. Information gleaned from any and all available metrics can only aid your efforts to market your work.
There is no limit to the number of photos you may submit. You may use it to host photography classes as well.
From free to pro and Adobe, there are four different membership tiers to choose from. Joining as a paid member unlocks access to the full range of benefits offered by the service.
Canva
In terms of ease of use, this website is among the best editing tools for graphic designs. Because of its intuitive drag-and-drop interface, anybody can make engaging Instagram Stories posters in minutes.
Canva provides a large number of free images and photographs to use in your projects. While stock photography is one of their offerings, they also provide a variety of other services.
Canva simplifies the process of purchasing stock photos, which is not the case with more conventional stock photography businesses. The photographs may be easily moved into place by the user with a simple drag and drop. Once they've decided to buy, the watermark may be easily removed.
Because of Canva's user-friendliness, you have a lot of opportunities to make money. Even though they don't often utilize stock agencies, many people are avid buyers of photographs from this site.
Having amassed a massive user base, they are always striving to grow by adding more stock photography to their product offering. Applying and uploading your stock photography to the website is possible. However, they also frequently solicit photo shoots of contributor-created items.
EyeEm
If you're a photographer with an interest in commercial photography, EyeEm might be a fantastic method to monetize your work.
You may choose to sell your images under either a Social, Web, or Full license. Customers may buy these pictures for $20, $50, or $250.
When your images are purchased through the website, you will receive 50% of the sale price as your commission. When compared to the average payment of 20-30% through stock agents, that's quite a bit higher.
To get your name out there in the business world, you may also sign up for EyeEm Magazine. Having your work published in the magazine might bring you some very important clients.
Etsy
Etsy is the largest online marketplace for unique, handcrafted items. You can choose to sell either physical prints or digital downloads of your photographs. Many of the objects are really one-of-a-kind and will never be reproduced by their designers.
Etsy, which has more than 30 million members, is an excellent place to sell your photographs.
Etsy is another platform where you may revive your brand. You get to decide how much to charge for your photographs and how to best showcase them on your page.
Etsy takes 3.5% of the selling price plus 20 cents for each item you list. It might be difficult to make a sale in this market. They do, however, provide a comprehensive guide on branding and marketing. How to set reasonable prices for your wares, how to attract buyers, and how to make a profit are all topics covered.
SmugMug
If you are a photographer and you have an entrepreneurial spirit, SmugMug is the place for you. They let you to choose your own prices and retain 85% of the proceeds from selling your images.
Then why do they let you make so much money? You can see an example of this on their website here: If the 5×7 you sell for $10.79 costs SmugMug $0.79 to produce, then you are making a profit of $9.20. The price increase is $10.00. You get to retain 85% of $10, or $8.50.
The catch is that you need to upgrade to the Pro version. Price per month begins at $12.50. There is no cost-free service that will assist you launch a career in photography sales.
Instaproofs
Instaproofs is a digital photography retail platform. They got their "Insta" nickname since it was so simple to upload photos from users' Instagram accounts.
The print sizes and associated costs are set by you. Your 15 galleries will take up 3 GB of space with the free account. The site will take 12% of your earnings whether you're a paid member or not.
For $10 a month, though, you may become a subscriber if you feel it's worth it. If you have a lot of individuals buying your photographs, it might be helpful to be able to sell them without taking a cut.
Snapped4u
Check out this site if you're interested in making money as an event photographer.
Snapped4u may be compared to a virtual art exhibition. You need just post pictures from the event online. Then, your customers may choose the pictures they like and make a payment to you.
Snapped4u's ease of use is one of its greatest strengths. Your customers may browse your images without creating an account. You may restrict access to the gallery's contents by requiring visitors to provide a password. It's as easy as buying post cards from a gift shop.
There is a $10 registration charge per person. The lack of a charge to place an ad is a positive, though. Additionally, Snapped4u takes a 50% cut on all picture purchases under $5 USD and 10% on all photo purchases over $5 USD.
GuruShots
Although GuruShots is not a traditional internet marketplace for selling photographs, it does provide a means of monetization.
Here photographers from many walks of life compete with one another over a wide range of categories. Participants vote on the submitted photos, with the top three receiving prizes of up to $300. To participate, select a challenge and submit up to four photographs that relate to the prompt.
GuruShots, according to their website, "uses specific proprietary algorithms to ensure sure each submitted photo obtains equal exposure regardless of when it was uploaded during the challenge, providing each contestant a fair shot at winning through'statistically-based impartiality.'"
Fine Art America
Prints may be ordered whenever you like at Fine Art America. What this implies for you is that they will not print or send out your photos until someone purchases one. Visual arts like photography, computer renderings of paintings, and the like are what they're most interested in.
Fine Art America allows you to sell your artwork for any price you choose, plus the site's commission. You get to retain 35% of the selling price and they get to keep 65%. So, if you want a $10 margin, they'll sell it to you for $47.
It's not terrible, though, because you can choose your own price per view. Moreover, you may avoid printing the pictures yourself.
Fotomoto
You can't make money off of Fotomoto by selling your images. Instead, its widget might let you monetize your website by selling digital photos. Once you've signed up and installed it, it'll handle sales automatically.
In doing so, you'll have more time to concentrate on taking and editing pictures.
This is an adaptable webpage that can meet your needs. A 'free' plan exists in which a larger percentage of sales is donated to charity. The entire registration process may be completed in about five minutes.
Build Your Own Website to Avoid Fees and Commission
When it comes to selling your creations online, nothing beats having your own website. You can probably find a method to accomplish this for 'free' if you have enough experience with technology (not counting domain and hosting fees).
Wix and Square Space are great options if you don't know how to code or design websites. They'll take care of all the prep work for you.
After you get your website up and running, you may upload as many pictures as you like! The payment of commission or fees to intermediary websites following a transaction is not required.
You can select the finest system for your website with a fast Google search. As soon as you do that, you may begin selling your own professional-grade photographs.
If your website has a lot of visitors, this is a fantastic choice.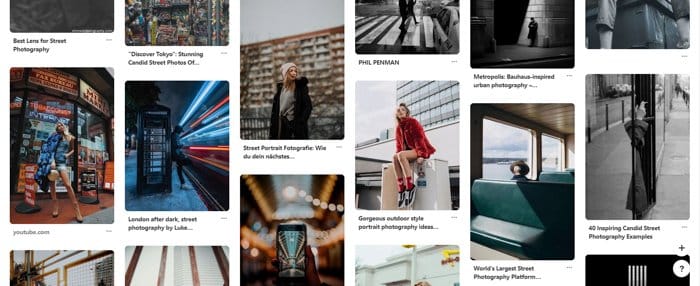 Conclusion
Using a service that offers stock photographs is ideal since it relieves you of responsibility. Simply by making your portfolio available to others, you may generate income.
You can check out any of the resources we listed below. The vast majority of them are open to everyone. In other words, you may use the same picture across many channels, so increasing your reach.
While non-stock websites will net you more money per image, they may need more time investment on your part. For example, images sold on Etsy must be printed and shipped by the seller. There is a significant investment of time, effort, and energy required for this procedure. Yet, if you can wait it out, the payoff might surpass that of stock photos.
Latest News