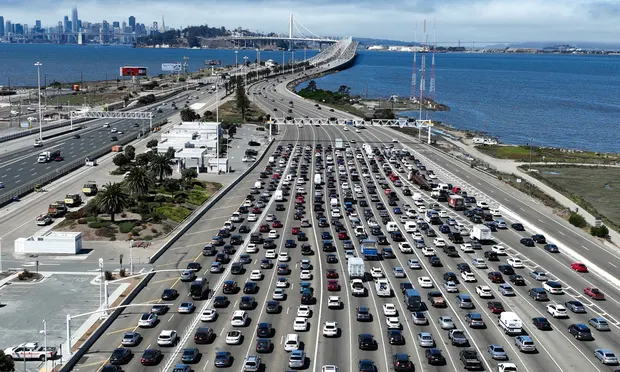 California Gov.Vetoes Crypto Licensing and Regulation
Governor Newsom noted that California's budgeting process had not considered the financial demands of the proposed bill.
The new bill would have required crypto exchanges to register with local authorities before offering their services in California.
California has emerged as one of the most crypto-active states in the US.
---
California Governor Gavin Newsom reportedly refused to sign a bill to pave the way for a state's licensing and regulatory framework for digital assets. Assembly Bill 2269, sponsored by Tim Grayson (D), would have established a licensing system for anyone wishing to conduct cryptocurrency transactions, similar to how the Money Transmission Act now regulates money transfers.
The bill was one of the eight bills that Newsom rejected on Friday. He, however, gave the green light to other bills covering infrastructure and cybersecurity areas. The California State Assembly had already passed the bill with no opposition on September 1. However, Governor Newsom's rejection has been seen by many as a halt to what looked like a perfect solution.
Explaining the reason for his decision, Newsom wrote
Over the last several months, my administration has conducted extensive research and outreach to gather input on approaches that balance the benefits and risk to consumers, harmonize with federal rules, and incorporate California values such as equity, inclusivity, and environmental protection.
The 54-year-old Democrat recommended a more flexible approach that would evolve with time and adhere to related costs and consumer safety concerns. He remarked,
It is premature to lock a licensing structure in statute without considering both this work (in-house efforts to create a transparent regulatory environment) and forthcoming federal actions.
Newsom further explained that the annual budgeting process for California had not taken into consideration the multimillion-dollar loan that would be needed to fund the new licensing and regulatory framework. He concluded,
I am committed to working collaboratively with the Legislature to achieve the appropriate regulatory clarity once federal regulations come into sharper focus for digital financial assets, while ensuring California remains a competitive place for companies to invest and innovate.
Different states in the US have stepped up their efforts to regulate the crypto industry, which has gained huge popularity since last year. Notably, based on internet search data, California ranks as one of the most active US states in Bitcoin (BTC) and Ether (ETH).
Latest News