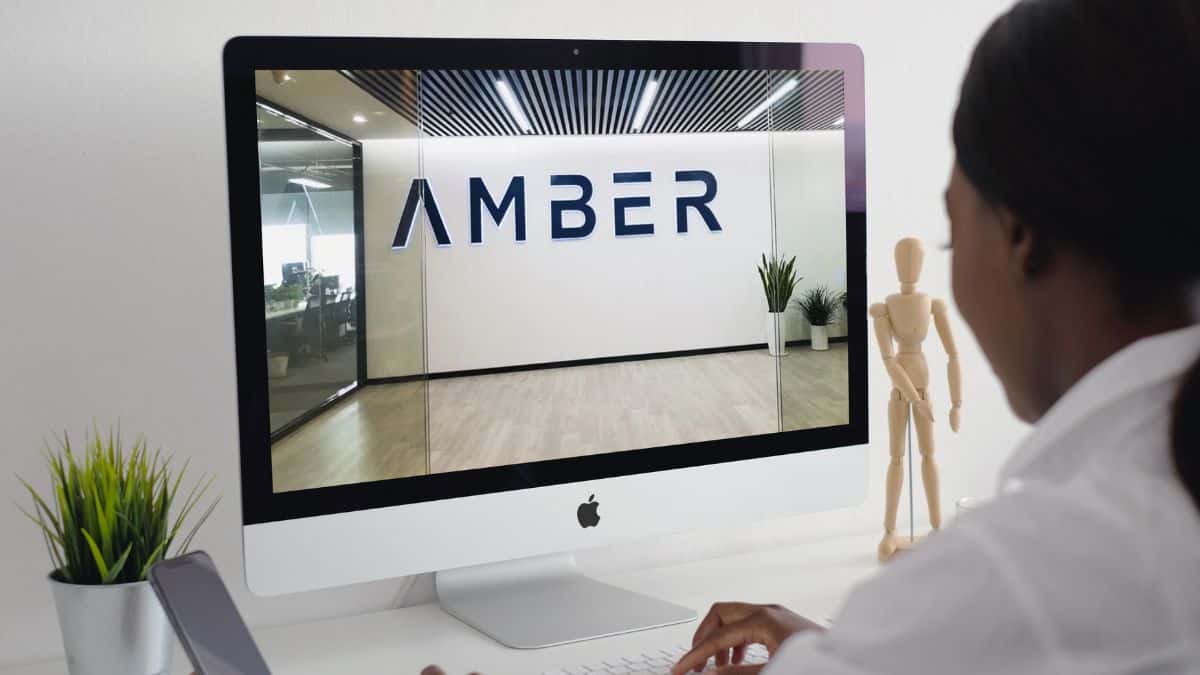 Amber Group Raises $300M in Series C Funding
Crypto trading firm Amber Group has raised $300 million in a Series C funding round from Fenbushi Capital US.
The firm aimed to complete an extension to its Series B+ at a $3B valuation but changed its fundraising tactics due to FTX implosion.
It was confirmed that less than 10% of the firm's total trading capital was with FTX at the time of its collapse.
Amber Group has also acquired Singaporean cryptocurrency platform Sparrow Holdings.
The crypto winter is definitely testing the mettle of crypto firms, and while many of these firms have gone bankrupt, a rising crypto trading firm, Amber Group, has secured a whopping $300 million in Series C funding round led by Fenbushi Capital US, the first blockchain-focused venture capital firm in Asia founded in 2015 in Shanghai.
In a series of Twitter posts, Amber Group confirmed that the new funding round was "joined by other crypto-native investors and family offices" and added that the Series C round of fundraising "demonstrates investor confidence in Amber's business and the commitment to shape our future together." This investment comes just a month after the collapse of the former multi-billion dollar crypto exchange, FTX.
As per another Twitter post, prior to the collapse of FTX, Amber Group was in the "process of completing an extension to our Series B+ at a $3B valuation in preparation for a potentially prolonged crypto winter." However, when Sam Bankman-Fried announced the collapse of his exchange and filed for Chapter 11 bankruptcy, Amber "paused after a partial closing and instead moved forward on Series C."
It is also crucial to note that the crypto trading platform had exposure to FTX. However, it was confirmed that the exposure was around 10%.
"As previously disclosed, less than 10% of our total trading capital was with FTX at the time of its collapse, but we did have to rebalance some positions. None of this impacted our daily operations or our business continuity," revealed Amber Group via Twitter on Friday.
The crypto platform added that the vast majority of its clients and products remain intact. However, "a few of our specific products would have experienced significant drawdowns as an aftermath of the FTX default, unless we could find ways to further protect those affected clients," stated Amber, while adding that it "reacted quickly" and adjusted its fundraising strategy.
According to Amber Group, the investors who took part in the Series C funding round demanded te firm be "laser-focused on providing best-in-class services to our client base of institutional and high-net-worth investors."
It was also confirmed that Amber will be scaling down its "mass consumer efforts and non-essential business lines" so that it can better focus on its core businesses and clients. The crypto trading firm noted that "these have not been easy decisions, and we unfortunately have had to say goodbye to many of our excellent colleagues."
As reported earlier by Bitnation, the Singapore-based digital asset company laid off 10% of its employees and co-founder Tiantian Kullander said that the 2018-founded company adjusts its headcount on a quarterly basis.
"Our priority for 2023, with the support of our investors, is to focus on our core business and clients. This year has been tough for many reasons, but we're tremendously grateful for the support and confidence," stated Amber.
Additionally, it is also crucial to note that the crypto firm has acquired Singaporean cryptocurrency platform Sparrow Holdings, as per an announcement on Wednesday. Interestingly, Sparrow acquired its payments license from the Monetary Authority of Singapore (MAS) in August.
Latest News